Upcoming Events
February 2017
10 am to 12 noon (Pacific Time - San Francisco, CA, USA)
Francis, a long time friend and student of Jean Klein, is a spiritual teacher of the Advaita Vedanta tradition. His teaching is not "Neo Advaita" but traditional Advaita, which means that the experience of our true nature has been transmitted from generation to generation by a lineage of sages.
Francis' master, Jean Klein, met his guru in India in the early Fifties and stayed and studied with him for several years. He later studied the tradition of Kashmir Shaivism with Dibianandapuri and of Hatha Yoga with the famous teacher Krishnamacharya. Jean Klein was an Acharya, meaning a guru who, having realized the common ground of all spiritual teachings, can teach according to many traditions with equal ease. He loved the humor of the Zen patriarchs, the poetry of Rumi and of the Sufi tradition, and the sweetness of Meister Eckhart's Christian expression of the Absolute. His teachings reflected his love for art and music, addressing the needs of a demanding intellect while focusing to a large extent on the perceptual and sensorial aspect of our experience.
Francis' teachings reflect those of his guru: appreciation for humor, art, music, and poetry, intellectual rigor with a "personal" twist due to his training in Mathematics and Physics, emphasis on the body and its feelings. There are meditation and yoga sessions inspired by the Tantric and Hatha Yoga traditions in addition to the traditional Advaitic dialogues."
For more information on this speaker visit: www.advaitachannel.francislucille.com
Suggested donation: $10 to $15
Find out more »
March 2017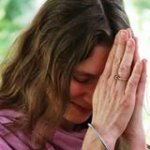 10 am to 12 noon (Pacific Time - San Francisco, CA, USA)
Join Jeannie and friends for an exploration into the potent depth of what's often overlooked in the moment: being. Jeannie's gift for inviting people to join her in resting and rooted presence evokes a deep meeting with oneself and reality. Within that, Jeannie's humor and iconoclasm serve to bring people into an understanding that is beyond the intellectual. Through silent and guided meditation, a spontaneous talk and exchange with participants, Jeannie will host a space of clarity and warmth where the true richness of life can be experienced, and your innermost spiritual questions can be met fully. Come join us!
Jeannie is the director of Living as Love, a nonprofit organization dedicated to seeding a culture of the Heart on the planet, inspiring, teaching and supporting people to live from their essence as Love. A year before the birth of her daughter, Jeannie was plunged into a dark night of the soul that culminated in a radical shift of consciousness. She is known for her fearless clarity, tender mercy toward humanness, and a juicy, poetic and often humorous style that draws from Advaita Vedanta, Sufism, Christian mysticism and the ongoing revelation of fully engaged living. Residing in Colorado, she travels widely in the US and Canada, bringing a down-to-earth embodied teaching of living as love.
www.jeanniezandi.com
Suggested donation: $10 to $15
Find out more »
+ Export Listed Events