Upcoming Events
May 2017
10 am to 12 noon (Pacific Time - San Francisco, CA, USA)
Beliefs that have been programmed into us—through family, culture, genetics, and personal experiences—keep us bound to suffering, separation, isolation, and aloneness. Nourishing the felt-experience of nondual being, while welcoming opposites of core beliefs, fosters an inner environment that empowers us to heal core wounds that otherwise bind our attention, and enables us to glimpse our underlying Essential Nature—that which lies beyond all beliefs of suffering and separation.
Join Richard for an experiential exploration of research informed self-inquiries that take us beyond our core beliefs so that we can experience the ultimate cure that enables us to truly live the awakened and authentic life we were designed to be living.
Richard C. Miller, PhD, is a spiritual teacher, yogic scholar, clinical psychologist, and researcher who has devoted his life to integrating western psychology and neuroscience with the ancient wisdom teachings of Yoga, Advaita, Taoism, and Buddhism. Richard is founding president of the Integrative Restoration Institute, co-founder of the International Association of Yoga Therapists, and founding past president of the Institute for Spirituality and Psychology. Author of iRest Meditation, Yoga Nidra, The Meditative Heart of Yoga and The iRest Program for Healing PTSD, Richard serves as a consultant researching the Integrative Restoration ~ iRest Yoga Nidra Meditation protocol he's developed, studying its efficacy on health, healing, and well-being. Grounded in over 30 studies, the US Army Surgeon General and the Defense Centers of Excellence have recognized iRest Meditation as a complimentary program for healing chronic pain and PTSD, and restoring resiliency and well-being. Richard leads international trainings and meditation retreats on the integration of enlightened living into daily life.
For information visit www.irest.us
Suggested donation: $10 to $15
Find out more »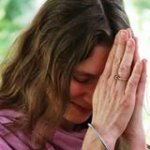 10 am to 12 noon (Pacific Time - San Francisco, CA, USA)
Join Jeannie and friends for an exploration into resting in Being and relating to others. Jeannie's gift for inviting people to join her in resting and rooted presence evokes a deep meeting with oneself and reality. Within that, Jeannie's humor and iconoclasm serve to bring people into an understanding that is beyond the intellectual. Through silent and guided meditation, a spontaneous talk and exchange with participants, Jeannie will host a space of clarity and warmth where the richness of relating can be explored safely and your innermost questions met fully. Come join us!
Jeannie is the director of Living as Love, a nonprofit organization dedicated to seeding a culture of the Heart on the planet, inspiring, teaching and supporting people to live from their essence as Love. A year before the birth of her daughter, Jeannie was plunged into a dark night of the soul that culminated in a radical shift of consciousness. She is known for her fearless clarity, tender mercy toward humanness, and a juicy, poetic and often humorous style that draws from Advaita Vedanta, Sufism, Christian mysticism and the ongoing revelation of fully engaged living. Residing in Colorado, she travels widely in the US and Canada, bringing a down-to-earth embodied teaching of living as love.
Suggested donation: $10 to $15
Find out more »
Time shown is Pacific Time (San Francisco, CA, USA) Time Zone Converter
In our daily lives, the body is seldom tasted as it is. We rarely listen to its language or allow it to simply unfold and blossom in its natural original intelligence and to discover its real essence.
In fact we have deeply disconnected from this level of experience. Even when we turn back towards the body, we come with agendas and ideas that we project upon it, forcing the body into yet another mode. This only perpetuates a felt identification with a body, that may seem improved, but in fact remains a mere projections for the separate limited self that seems to live in its center.
Using guided meditation, simple postures, free movements, breathing, and visualizations we will reestablish our true identity as ever-present and unlocated Awareness and reacquaint ourselves with our body directly, as free of concepts or images as possible. In this contemplation, resistances and chains of bodily contractions, the habits that create the illusion that our identity is limited, located and separate are revealed for what they are: feelings and sensations that rise and unfold in Awareness. We come to feel our true identity as an open field of tactile openness, limitless, vibrating and ever-present in which the body can rise out of and return to moment by moment.
Please sit comfortably on a chair or on a cushion in as comfortable and alert a position as possible with some space all around you.
There will be time for questions and sharing.
Ellen started to teach after studying for many years with her teacher Francis Lucille. She is also a licensed transpersonal psychotherapist with a background in movement, dance and somatic therapies.
Suggested donation: $10 to $15
Find out more »
+ Export Listed Events