Upcoming Events
March 2019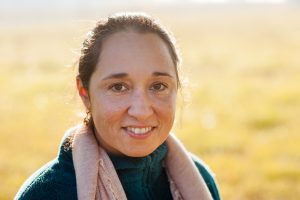 Aisha Salem is a deeply realized woman of Truth. She has been living the unfolding of her Being through 17 years of radical surrender and been teaching for 15 years across the world. Aisha lives in Denmark with a growing community and is the founder of Gateway, which is the name of a container for exploration, investigation and realization of reality in everything from the deepest intimacy to the widest expanse of Truth.
The teaching of Aisha Salem invites to relax into the fire of Truth. It is an invitation into the deepest Intimacy with Reality as the meeting with your Self as every aspect of Reality – from your Empty and pre-existential Core, over your recognition as Love and One Being and all the way into your Humanness and true bowing to the Ground.
It is an invitation to that meeting with yourself, which requires a full face-off with Reality – as the full relaxation into the Ground of Being. The invitation is both Vast, Wide and Deep. The Vast part of it, is for your recognition as Emptiness, which truly brings Freedom and pure Brilliance by the birth of pure and Mind. The Diamond – Clear, Sharp and Bright. The Wider part of the invitation, is for your recognition of yourself as pure and Universal Spirit – able and ready to move across every existential layer as True Action of your Being recognised as Love itself.
The deepest part of the invitation, is what brings all of the pieces together – it is for your enjoyment and fulfilment as a True Human Being and is Your exhale down into the Holding of the body as pure Consciousness. For the Healing and Wholeness of your human state, as you relax into the Core of the body and dissolution of the somebodiness on Ground – being real and present with what is pleasant as well as unpleasant – for a full blossoming to and fulfilment of the sweetness, passion and innocence of your True, Natural and Individual Self.
Every angle of the teaching of Aisha Salem has the single and One-pointed direction of emerging as the True Human – emptied of identification (the twist away from Reality) and Naked to Reality through both mind, heart and belly/ground.
Suggested donation: $15 to $25
Find out more »
April 2019
+ Export Events