Upcoming Events
April 2021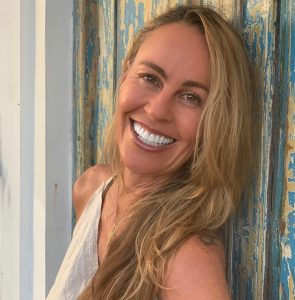 In these day long retreats we participate by allowing ourselves permission to explore the contours of our most direct and intimate experience of Being Here; alive, honest, vulnerable and awake with feeling from our most divinely human center of Love.
Our collective unresolved history, traumas and fixation patterns are stored within the neuro-pathways of our tissues, frozen in time, thus clouding our direct experience. We can allow these places to thaw, unwind and be metabolized by the warmth of our loving presence. In this way, we discover how to participate in creating the safety and trust required to open to an embodied intimate relatedness with ourselves, Life and one another.
Often the deepest blessings of Life are shrouded in the intimate initiations or mystery schools we call love, loss, illness, trauma, death and all manner of things that involve not being in control.
When we peer through the lens of our original developmental blueprints of our human embryo and natural law itself, we can re-frame these inevitable initiations of Life as essential substantive blessings of nature.  Allowing us to be here and to be who we are— not as a flaw or failure to the design or the path, but as primary ingredients to the alchemy involved in deepening our most human and divine evolution and embodiment.
What shall comprise each session?
Bringing our Loving attention to Embrace what is Present:
We will melt below our habit patterns of the default nervous system and connect directly with our innate core intelligence. Utilizing conscious breath, sound vibration, subtle intrinsic movement, embryological anatomy and provocative inquiry we enter into the inner alchemy that allows a dissolve of any out dated structures that may be obstructing our path. A psycho-spiritual somatic reorganization and higher order of self-regulation arises as our cells surrender into the all-pervasive holding ground of nature that is always present, when we are seated in the Core.
We will re-emerge renewed, resourced and ready to re-engage our senses such that they become thresholds where the divine, the natural world, our culture and the mystery of being human coalesce as the dynamic dance of Life.
Ajaya's unique gifts and teaching style come through her depth of presence and all encompassing embrace. Come as you are and expect to be authentically celebrated!
Ajaya Sommers, RCST is a gifted teacher, author, public speaker and creative catalyst in the field of psycho-spiritual somatic integration. For the last 26 years, she has been instrumental in facilitating conscious evolution in thousands of people's lives. All of her programs are grounded in science, expanded through devotional practice and made real through direct experience. Ajaya is the founder of a unique somatic discovery process called, Core Embodiment® — an integrated system of embodiment practices, principles and perceptual orientations to awaken and align with the power of your human potential. She is a certified Biodynamic Craniosacral Integration Teacher, a Trauma informed NARM practitioner (Neuro-affective-relational model) as well as an Authorized Continuum Teacher.
Sliding Scale: $40 to $80
Some Partial Scholarships Available
Please register early if you can.
The event will be recorded and emailed to participants within a week.
You're welcome to join, even if you can't attend the live session.
Time Zone Converter
Find out more »
+ Export Events