September 2018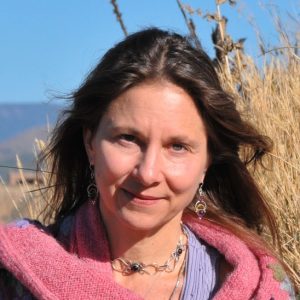 Join Jeannie and friends for an exploration into the potent depth of what's often overlooked in the moment: being. Jeannie's gift for inviting people to join her in resting and rooted presence evokes a deep meeting with oneself and reality. Within that, Jeannie's humor and iconoclasm serve to bring people into an understanding that is beyond the intellectual. Through silent and guided meditation, a spontaneous talk and exchange with participants, Jeannie will host a space of clarity and warmth where the true richness of life can be experienced, and your innermost spiritual questions can be met fully. Come join us!
Jeannie is the director of Living as Love, a nonprofit organization dedicated to seeding a culture of the Heart on the planet, inspiring, teaching and supporting people to live from their essence as Love. A year before the birth of her daughter, Jeannie was plunged into a dark night of the soul that culminated in a radical shift of consciousness. She is known for her fearless clarity, tender mercy toward humanness, and a juicy, poetic and often humorous style that draws from Advaita Vedanta, Sufism, Christian mysticism and the ongoing revelation of fully engaged living. Residing in Colorado, she travels widely in the US, bringing a down-to-earth embodied teaching of living as love.
Suggested donation: $15 to $25
Find out more »
10 am to 12 noon (Pacific Time - San Francisco, CA, USA) Time Zone Converter
This call is an introduction to Neelam's teaching and an exploration of the role of the nervous system in Awakening and Freedom
The nervous system and its capacity to Be Here is an essential element for Awakening, Embodiment and for Freedom.
When unmet, unexperienced tendencies of the Past arise -and we so often believe it and identify ourselves with that -that shows up as thoughts and as feelings, emotions and sensations and it affects and manifests in our physiology. If there is no awareness of that and no Capacity to Be Here our nervous system reacts and moves into fight / flight / freeze or overwhelm and we end up re-enacting or suppressing and so perpetuating the Past.
The capacity of our nervous system to Be Here and experience the arising past is often the missing link between our desire for Truth and our ability to independently experience Presence and Self-Inquiry, which is what takes us directly into Awakening, Embodiment and Freedom.
Neelam is a direct disciple of HWL Poonja (affectionately known as Papaji), whose own teacher was Ramana Maharishi. Neelam's unequivocal commitment to Truth helps us turn inward and release underlying patterns of conditioning which block the recognition of our True Nature. With the utmost tenderness, she invites us into the same recognition of Truth that her teacher, Papaji, transmitted to her, while helping us to address all aspects of daily living, including past conditioning and trauma.
Suggested donation: $15 to $25
Find out more »
+ Export Events