January 2021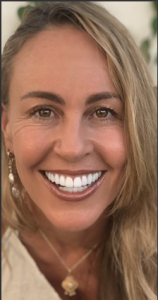 During a series of day long retreats, we will be discovering the possibility of allowing ourselves to explore the contours of our most direct and intimate experience of Being Here.
Being Here— also known as: truly alive, honest, vulnerable and awake with feeling from our most divinely human center of Love.
Each event of this series is independent - you are welcome to join any time and attend any number of the monthly daylong retreats. Remaining dates:
February 21, March 27, April 18, 2021
Through perceptual practices that include the breath of our hearts, bodies and souls; we can open wider, root deeper and grow taller into our authentic embodied presence and clarity of expression. In this way, we receive and integrate the true blessings that are bestowed through the inevitable and most intimate initiations of Life.
Often the deepest blessings of Life are shrouded in the intimate initiations or mystery schools we call love, loss, illness, trauma, death and all manner of things that involve not being in control. When we peer through the lens of our original developmental blueprints of our human embryo and natural law itself, we can re-frame these inevitable initiations of Life as essential substantive blessings of nature. Allowing us to be here and to be who we are— not as a flaw or failure to the design or the path, but as primary ingredients to the alchemy involved in deepening our most human and divine evolution and embodiment.
What shall comprise each session?
Bringing our Loving attention to what is Here:
Through precise breath practices that include provocative sounds, touch, embryological movement motifs and relaxed concentration we will grow the potency of our life force to vivify our subtle core and empower higher brain states, heart coherence, and the magic of relational intimacy that comes from this ground of safety, permission and play.
The ancient mystery school yoga's of Egypt, Greece, India, and Tibet knew that working with the core energy centers was a powerful way to advance and evolve consciousness. Now we have the modern day neuro-science to measure the impact of these subtle yoga's on healing and restoring one's vitality, regulating one's emotions and creating an inspired environment to reignite ones path of service and precious connection to all of life.
Ajaya Sommers, RCST is a gifted teacher, author, public speaker and creative catalyst in the field of psycho-spiritual somatic integration. For the last 26 years, she has been instrumental in facilitating conscious evolution in thousands of people's lives. All of her programs are grounded in science, expanded through devotional practice and made real through direct experience. Ajaya is the founder of a unique somatic discovery process called, Core Embodiment® — an integrated system of embodiment practices, principles and perceptual orientations to awaken and align with the power of your human potential. She is a certified Biodynamic Craniosacral Integration Teacher, a NARM practitioner (Neuro-affective-relational model) as well as an Authorized Continuum Teacher.
Sliding Scale: $40 to $80
Some Partial Scholarships Available
Please register early if you can.
The event will be recorded and emailed to participants within a week.
You're welcome to join, even if you can't attend the live session.
Time Zone Converter
Find out more »
February 2021
March 2021
+ Export Events