September 2019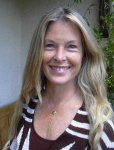 Fellowship of the Heart hosts this event.
Co-sponsored by Open Circle
Labor Day, Monday Sept. 2nd, 2-4 pm.
71 Windsor Lane, Petaluma- Home of Menahem & Jennifer Anderman
Sangha and Refreshments following. You are invited to bring a savory or sweet snack (vegan/vegetarian) to share. We will provide beverages. Please bring back jacks if you want to sit on the floor. Suggested donation $10-20, no one turned away.
A Walk in the Petaluma hills following refreshments is possible so, if interested, bring walking shoes.
From Pamela: here we are, benevolent rooted space wearing a remarkably sensitive instrument called the body. Most sages report the body mind insists on being included and permeated by presence, so it too, can know and live its naturalness. The body is the five elements, already free with no history, though it has born witness to all. As compassion we will be instantly aware of any suffering and answer its call, as stillness we will be aware of remaining restlessness. To be with what is in the moment, this is our function and is at the heart of all longing. Join with your fellow sages in satsang, sharing what you are noticing is an act of love.
Pamela speaks the Truth of advaita, non-duality - that the universe is one undivided whole. For the last fifteen years she has traveled widely in the United States, Canada and Europe, holding satsang and giving private sessions. She sat with Robert Adams and Neelam. Week-long retreats have been held in Mexico, Costa Rica, France, the United Kingdom, Canada and the USA. She has endeared herself to many through her lighthearted humor and compassion, and deep understanding of what it is to be human. She lives in the Bay Area of Northern California.
Drop-ins welcome. Please plan to arrive before 2pm so we can all settle in together. Doors open at 1:30pm. Our home is the far right house in a grouping of four houses off of Windsor Lane. We are the last grouping on the right from "D" street direction and the first grouping on the left from Western Avenue direction. Parking is available on Windsor Lane. Please do not park in the driveway area.
For Information, contact Menahem @ (707) 690 8395 menahem@world12.net or Jennifer @ (530) 701 8162 or jennifer@world12.net
Pamela's website: www.pamelasatsang.com
Find out more »
October 2019
December 2019
January 2020
February 2020
March 2020
April 2020
February 2021
March 2021
+ Export Events