October 2018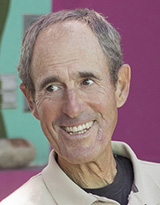 10 am to 12 noon (Pacific Time - San Francisco, CA, USA)
"In the Tibetan tradition, the process of spiritual transformation is divided into three parts: ground, path, and fruition. The ground is the nature of reality, as it is, consciousness, the absolute—abiding, unchanging, and undisturbed by whether we realize it or not. The path is the process through which we realize the ground experientially, in our own heart and bones, and make it our lived reality. In other words, it's the way the ground comes to fruition in this very human life.
In the nondual world these days, there seems to be a tendency to collapse the path as if it didn't exist. Consciousness has always been your very essence, your very own true nature, so why do anything to realize it? After all, you already are it, and any seeking just reinforces the illusion of a separate doer. Yet as long as you haven't directly experienced the nondual nature of reality for yourself, you won't be able to free yourself from suffering and confusion.
In this satsang, we'll talk about the importance of genuine awakening, the stages in which awakening tends to unfold, and what you can do to help make yourself more "awakening prone." Includes powerful pointers and guided and silent meditation."
Stephan Bodian is the founder and director of the School for Awakening, a months-long online intensive immersion in nondual teachings and realization, which he has taught since 2007 and which begins again in January 2019. Licensed as a psychotherapist, Stephan offers counseling and mentoring by phone with a nondual view. A student of Jean Klein for many years, he was asked to teach by Adyashanti. His books include Wake Up Now and Beyond Mindfulness.
For more information, visit www.stephanbodian.org
Suggested donation: $15 to $25
Find out more »
November 2018
"Can you imagine living with a deep trust in your being – so strong that you know without a doubt that you are the Heart, the One Being, living uniquely as you, the local, particular, ordinary person you are? Can you imagine having no confusion about who you are, not fundamentally different or separate from your body, others, the world…. the Divine reality?
The Sun in the HEART of every human being and all sentient beings is "rising": the radiant feeling-intelligence of our eternal nature and condition is intensifying, coming alive and awake in us as both the source-engine and the emergent expression of what and who we are becoming.
This "rising" is as natural a process as being human itself and with guidance it can lead to Radiant Whole Body Awakening.
The HEART is our humanness and our divinity all at once, our Totality Identity encompassing all Spirit and all Matter. It is the Mystery of all mysteries, the Love-Unity that holds us together even when life appears to be falling apart.
As individuals and as a species we have been suffering and perpetuating a chronic developmental predicament, "the Spirit/Matter split." This nearly universal split manifests in and among us as a paradigm, a worldview. It creates and continually reinforces in each of us a fundamental sense of separateness, confusion, and incompleteness.
The fundamental healing of the Spirit/Matter split is the whole body, whole being, whole world realization or radiant embodiment of the HEART."
For over 22 years, Saniel Bonder and Linda Groves-Bonder have been helping hundreds of people move into their own unique expressions of Embodied Awakening. Their work — Waking Down in Mutuality® — is a primary expression of what human beings go through when the HEART becomes ever more Self-aware in, as, and through them.
In this workshop, Saniel and Linda will discuss key elements of the three foundational principles of this process, Waking, Down and Mutuality, and how you can explore and integrate those principles to further your own Embodied Awakening. There will be a 20 minute talk, a short period of Q&A for immediate questions and responses, followed by 15 minutes of gazing and meditation, after which we will open the rest of the event for questions and answers.
Suggested donation: $15 to $25
Find out more »
John is a spiritual teacher, psychotherapist and retired adjunct professor of psychology at CIIS known for his pioneering work in integrating nondual wisdom and psychotherapy. He is the author of In Touch (Sounds True, 2015) and is working on a new book for Sounds True on the subject of the heart that will be published in 2019. A long-time student of both Jean Klein and Adyashanti, he was asked to share the dharma by Dorothy Hunt. He offers quarterly daylong retreats in the SF Bay Area and residential retreats and seminars in the U.S. John brings a depth of experience, insight, warmth, and compassion to his teaching work, and is especially skillful in guided meditative inquiries and one-on-one dialogues Join John for a deep exploration into the true nature of the heart, the wellspring of spontaneous gratitude.
"We are often reminded to count our blessings, which can be a useful practice. However, as we discover our true nature as open, loving awareness, we begin to feel that our whole life is a blessing. Gratitude is an essential quality of Being. As the depths of the heart unfold, we are increasingly grateful simply to be. "
Suggested donation: $15 to $25
Find out more »
+ Export Events