August 2019
If to say it once, and once only, then still to say: Yes. And say it complete; say it as if the word filled the whole moment with its absolute saying. Later for "but," Later for "if." Now only the single syllable that is the beloved, that is the world. ~ Gregory Orr
The role of the six senses is to divide what is ever indivisible. Awakening reveals our 7th sense that knows only unity: 'This' that is always whole, ever present, that knows only love.
Saying, "Yes," to each moment affirms our life as unitive love in action. "Yes," acknowledges our ability to embrace radical authenticity and intimacy with ourselves and with every person and situation we encounter.
Join Richard for this Open Circle online inquiry into our unchanging ground of timeless Being, Awareness, and what lies beyond that underlies and pervades all changing states. Richard's presentation entails guided meditation, a talk, and spirited intimate dialogue.
"Awakening to nondual Being reveals that all seeking is not for intimacy of object to object, but of the Self with Itself, where no separate other exists." ~ Richard
Richard's teachings are based upon a lifetime of inquiry into the nature of freedom. Following a series of awakenings all sense of separation fell away while working with his spiritual mentor, Jean Klein. Richard experiences this awakening as always fresh and alive, yet forever opening to itself. Author of iRest Meditation: Restorative Practices for Health, Resiliency, and Well-Being, Yoga Nidra: The Meditative Heart of Yoga, and The iRest Program For Healing PTSD, Richard is the founder of the iRest Institute, and co-founder of the International Association of Yoga Therapists and Institute for Spirituality and Psychology. As well as leading spiritual retreats, Richard is researching the effectiveness of the iRest Meditation protocol that he has developed with soldiers, veterans, students, children, the homeless and people experiencing issues such as PTSD, substance abuse, sleep disorders and chronic pain. For information please visit www.iRest.org.
Suggested donation: $15 to $25
Find out more »
September 2019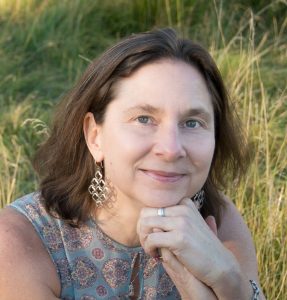 At the heart of being human lies the mysterious wedding of Heaven and Earth, spirit and matter, the light of spirit and the humility of flesh.
Jeannie's gift for inviting people to join her in resting and rooted presence evokes a deep meeting with oneself and reality. Within that, Jeannie's humor and iconoclasm serve to bring people into an understanding that is beyond the intellectual. Through silent and guided meditation, spontaneous talks and exchange with participants, Jeannie will host a space of clarity and warmth where the richness of relating can be explored safely and your innermost questions met fully. Come join us!
Jeannie is the director of Living as Love, a nonprofit organization dedicated to seeding a culture of the Heart on the planet, inspiring, teaching and supporting people to live from their essence as Love. A year before the birth of her daughter, Jeannie was plunged into a dark night of the soul that culminated in a radical shift of consciousness. She is known for her fearless clarity, tender mercy toward humanness, and a juicy, poetic and often humorous style that draws from Advaita Vedanta, Sufism, Christian mysticism and the ongoing revelation of fully engaged living. Residing in Colorado, she travels widely in the US, bringing a down-to-earth embodied teaching of living as love.
Suggested donation: $15 to $25
Find out more »
+ Export Events