December 2018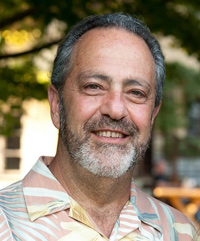 "Just This"
Meetings in Truth with Isaac Shapiro:
Fri 14th, Sat 15th, Sun 16th December 2018
12:30 pm - 2:30 pm Pacific Time
Integration Meeting with Open Circle Facilitator:
Thursday 20th December, 10:00 am - 12:00 pm Pacific Time
"This is an invitation to recognize the Truth of yourself. Who you are, and have always been. As you are already This, there is no need for any effort or "getting there", just the simple recognition of That in which everything appears. As we bring awareness to unconscious habits, there is a shift that occurs. In the course of investigation, we spontaneously recognize the true nature of ourselves. To live like this is an expression of unconditional love in which there is a savoring of this moment`s experience as the beloved."
~ Isaac Shapiro
Join Isaac Shapiro for a 3-day immersion into simplicity of being with what is. Discover deeper intimacy and enjoyment as the happening of this very moment.
From the comfort of your home, you will have the opportunity to explore yourself with like-minded community from around the world. Through direct yet playful inquiry into what is, we will be unraveling conditioning of the mind and the nervous system. The format of the meetings is interactive and spontaneous, deeply in tune with what wants to emerge in the group in any given moment.
The extra 4th meeting with an Open Circle facilitator will assist a smooth integration of the newly open levels of Reality with your everyday life.
The online retreat is an exciting container allowing for deep work with the support of a teacher and community - without the usual cost and logistics that an on location retreat entails. It provides an opportunity for deep exploration while still living your daily life.
More about Isaac Shapiro: www.isaacshapiro.org
This Three-Day Online Retreat will consist of:
Three 2-hour Meetings in Truth with Isaac Shapiro
One 2-hour Integration Meeting with a Facilitator
Video and Audio Recordings of Meetings with Isaac
Registration: $70 - $100
For questions contact sara@opencirclecenter.org
Find out more »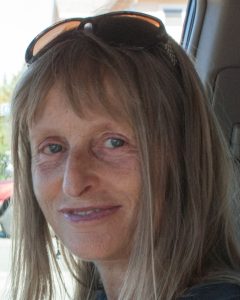 How Available are You to Stay Awake as a Human-Divine in Today's World?
It is up to us to live the awakened life in every moment and every situation. What does it mean to step into living the total intimacy and inclusion with ALL of life ─ including pleasure, pain, peace, body, suffering, happiness, rage, Self-realization and wondrous emptiness?
My own recent experience  ─ of a long and extensive surgery to remove my two kidneys and receive a transplanted kidney, as well as the recovery that followed ─ had and still has many layers of challenges. Through it all, Divine Radiance carries me.
How do we unpack the wrapping paper of adversity and discover what is inside? Life/She helps us cultivate Being through offering the most wonderful challenges. When separation is out the window, all aspects of life are intimately welcomed and experienced. Then, we live in total inclusion with what is, which is the dance of our Humanity and our Divine radiance. Come and explore your delicious Self!
Marlies has devoted her life to the Beloved. She brings a potent invitation into the deep Silence that we are. The kindness of her gentle and direct teaching guides us home like a lighthouse. She helps people to see that freedom and peace lie not in escaping from difficulties, but rather in completely welcoming and receiving all that the Mystery presents.
She has been offering satsang and retreat since 2000 when Adyashanti asked her to teach. Marlies is trained as a psychologist in The Netherlands, a Hakomi therapist, and a Tantric educator.  For over 25 years she has been ushering seekers into living the Divine in the body. She has a passion and a gift for bringing together the Sensual Body and the Silence of our Being.
She lives in Santa Cruz; California, but works internationally. Marlies is interviewed in the book Awakened Relating. A Guide To Embodying Undivided love in Intimate Relationships by Lynn Marie Lumiere, and in the book Ordinary Women, Extraordinary Wisdom by R.M. Robinson
"With Adya, the bottom fell out. I deeply knew I am not this body, mind, thought, psyche, and I am also all these things as well. There was no in and/or out. All is One."
Suggested donation: $15 to $25
Find out more »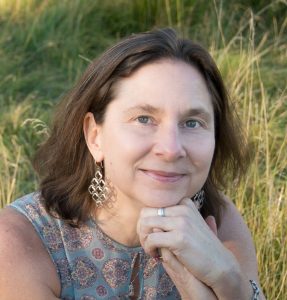 The holiday season is a time of giving and when the spiritual heart is flowing, it's capacity is unlimited. Yet our human aspect is bound by the laws of earth. Join Jeannie and friends to explore expressing the bounty of the spiritual heart while balancing the limitations of our earthly walk, including self-care and boundaries.
Jeannie's gift for inviting people to join her in resting and rooted presence evokes a deep meeting with oneself and reality. Within that, Jeannie's humor and iconoclasm serve to bring people into an understanding that is beyond the intellectual. Through silent and guided meditation, a spontaneous talk and exchange with participants, Jeannie will host a space of clarity and warmth where the true richness of life can be experienced, and your innermost spiritual questions can be met fully. Come join us!
Jeannie is the director of Living as Love, a nonprofit organization dedicated to seeding a culture of the Heart on the planet, inspiring, teaching and supporting people to live from their essence as Love. A year before the birth of her daughter, Jeannie was plunged into a dark night of the soul that culminated in a radical shift of consciousness. She is known for her fearless clarity, tender mercy toward humanness, and a juicy, poetic and often humorous style that draws from Advaita Vedanta, Sufism, Christian mysticism and the ongoing revelation of fully engaged living. Residing in Colorado, she travels widely in the US, bringing a down-to-earth embodied teaching of living as love.
Suggested donation: $15 to $25
Find out more »
+ Export Events