Events List Navigation
July 2017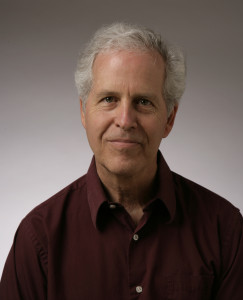 Theme: Heart Wisdom & The Great Intimacy
Dates:
Saturday, July 8, Monday, July 10, Saturday, July 15, Monday, July 17
Saturday, July 22, Monday, July 24
9am-11 am PDT
While many Eastern contemplative traditions emphasize the importance of wisdom and a transcendent inner freedom, there is another equally important human impulse – to lovingly face and embrace our ordinary, messy and often challenging human life, just as it is. The paths of wisdom and love, transcendence and immanence, meet in the fully awakened heart and lead to a great intimacy with the whole of life.
In this online retreat, we will explore:
Recognizing our essential Wholeness, regardless of our psychological "wounds" and conditioning.
Disidentifying from the strategic mind.
Seeing through limiting core beliefs.
Uncovering and trusting the felt-sense of heart wisdom & presence.
Navigating the subtle layers of the heart: ego, soul, and universal (Heart).
Sensing into the center of reactive feelings and somatic contractions from heart-felt spacious awareness in order to discover their transparent nature.
Using relationships as an opportunity to withdraw projections and deepen in intimacy with oneself and the whole of life: The Great Intimacy.
John J. Prendergast, Ph.D., is the author of In Touch: How to Tune in to the Inner Guidance of Your Body and Trust Yourself. He is a retired Adjunct Professor of Psychology at CIIS in San Francisco and maintains a private psychotherapy practice in San Rafael. He studied for many years with the European Advaita master, Jean Klein, as well as with Adyashanti, and was invited to share the dharma by Dorothy Hunt. He offers residential retreats and seminars, mostly on the West coast. John is also the senior editor of The Sacred Mirror (with P. Fenner & S. Krystal) and Listening from the Heart of Silence (with K. Bradford). He is the co-founder of and current advisor to the annual Conference on Nondual Wisdom & Psychology, as well as the founder and Editor-in-Chief of Undivided: The Online Journal of Nonduality and Psychology. To sign up for his quarterly newsletter or discover his current offerings, please see: listeningfromsilence.com
This Three Week Online will consist of:
Six 2 hour Meetings with John Prendergast

Small group supportive meetings with fellow participants

Recordings of all six gatherings sent within 48hrs of each session
Times:
9am-11pm Pacific
5pm - 7pm England
6pm- 8pm Europe
Small Group Offerings
To Be Announced
Registration: $165 - $195
Early Bird Registration: $135 - $165 through Tuesday, June 27
We want you to attend- scholarships available
Registration closes July 8th at 9 am
When: Saturday, July 8 - Monday July 24
Where: Webinar
For questions contact
onlineretreat@opencirclecenter.org
Find out more »
10 am to 12 noon (Pacific Time - San Francisco, CA, USA)
Krishna Gauci is the developer of the Tapestry of Being paradigm and has been a teacher of Spiritual living since 2001. He loves bridging various traditional influences to serve 21st century people in orienting to the mystery of Being. He became a devotee of his Spiritual Master HWL Poonja (Papaji) since meeting him in 1993. He also has a background in the practice of Buddhist Meditation for the past 27 years. He is a founding member of the Waking Down Teachers Association and the Institute of Awakened Mutuality and is a Senior Trillium Awakening teacher. He currently offers his own Tapestry of Being teachings with students worldwide.
"What a Paradox: In a thousand ways our hearts are forever longing to merge with the Source of all pleasure and satisfaction and we are always already that Source. We can neither stop our longing nor stop being the Source. You are the Unity of duality and non-duality. You belong here and all of you is yearning to find its full expression. Embracing this incarnation, you live your own Gospel, sing your own Gita and discover your own Dharma. Make yourself at home here and dare to move into and fully inhabit the heroic drama of your own divinely inspired story." ~ Krishna Gauci
For information visit krishnasatsang.com
Suggested donation: $10 to $15
Find out more »
September 2017
Time shown is Pacific Time (San Francisco, CA, USA) Time Zone Converter
In our daily lives, the body is seldom tasted as it is. We rarely listen to its language or allow it to simply unfold and blossom in its natural original intelligence and to discover its real essence.
In fact we have deeply disconnected from this level of experience. Even when we turn back towards the body, we come with agendas and ideas that we project upon it, forcing the body into yet another mode. This only perpetuates a felt identification with a body, that may seem improved, but in fact remains a mere projections for the separate limited self that seems to live in its center.
Using guided meditation, simple postures, free movements, breathing, and visualizations we will reestablish our true identity as ever-present and unlocated Awareness and reacquaint ourselves with our body directly, as free of concepts or images as possible. In this contemplation, resistances and chains of bodily contractions, the habits that create the illusion that our identity is limited, located and separate are revealed for what they are: feelings and sensations that rise and unfold in Awareness. We come to feel our true identity as an open field of tactile openness, limitless, vibrating and ever-present in which the body can rise out of and return to moment by moment.
Please sit comfortably on a chair or on a cushion in as comfortable and alert a position as possible with some space all around you.
There will be time for questions and sharing.
Ellen started to teach after studying for many years with her teacher Francis Lucille. She is also a licensed transpersonal psychotherapist with a background in movement, dance and somatic therapies.
Suggested donation: $10 to $15
Find out more »
+ Export Listed Events