January 2020
This call is an invitation to Presence and to Neelam's teaching, and a practical exploration of the role of the nervous system in Awakening and Freedom. The nervous system and its capacity to Be Here are essential elements for Awakening, Embodiment and for Freedom.
When unmet, un-experienced tendencies from the past arise, and we so often believe them and identify ourselves with them, so that they affect and manifest in our physiology and show up as thoughts, feelings, emotions and sensations.
When Ramana Maharshi was first asked by a devotee, deeply attracted by His Presence, to impart some direction on how to reach that state, he has written the simple instructions of who am I? Inquiry. This very direct approach - when done in the right way 🙂- immediately appraises us of the fact that Who we really are is Emptiness or Presence.
My personal path to Awakening was more through Devotion, Silence and "meeting of what is" rather than formal Inquiry; however, since I started teaching in 1996, I realized the value of Inquiry in my own Embodiment process, and for Awakening, Embodiment and Freedom. And in addition to Ramana's Inquiry, I have developed several Inquiry processes with very practical and effective steps.
Inquiry, especially when combined with a practical knowledge of the Nervous System and the Brain, and of the role of the Nervous System's capacity to Be Here, in Awakening Embodiment and Freedom, is a very powerful way to identify, address, and end suffering in the moment.
I want to invite you all to join me in this very direct and practical exploration.
Topics that may be covered during this program:
Elements necessary for Awakening Embodiment and Freedom
Everything arises in Presence And Everything is Ok just the way it is
Embodied Okayness and what does it mean to Be Here
The Cause of Suffering
Introducing the Inquiry process and the Role of the Nervous Systems capacity in Being Here
Neelam is a direct disciple of HWL Poonja (affectionately known as Papaji), whose own teacher was Ramana Maharshi. Neelam's unequivocal commitment to Truth helps us turn inward and release underlying patterns of conditioning which block the recognition of our True Nature. With the utmost tenderness, she invites us into the same recognition of Truth that her teacher, Papaji, transmitted to her, while helping us to address all aspects of daily living, including past conditioning and trauma.
"Awakening is a shift from identifying yourself as this body to knowing yourself as Presence. Freedom means a true independence from the past, where our ability to Be Here and the action in the moment are not guided by our attachment to the arising past. To truly be Free we need to embody our recognition of Presence, and that requires growing of the capacity of our nervous system to Be Here. It is in the meeting of what arises that we find true and lasting freedom."
3-Hour Experiential Intensive
Sliding Scale: $20 to $45
Find out more »
2-day Online Retreat with Tilicho:
Setting the Foundations
January 11th & 12th, 2020
10:00 am - 1:00 pm Pacific Time
Time Zone Converter
There is light in the whole house, but it's not always on in the room you're in. Similarly, you already are what you are looking for and yet, you may not be conscious of it. You may also be afraid of the content of your room. How to be the Light? How to maintain a steady current? How to open to what is "Here and Now"? Tilicho offers this retreat to set the foundations to Be the Self, through Self-inquiry and healing exercises. Each of the 3-hour sessions begin with a silent meditation, followed by Q&A. The teaching unfolds according to your questions.
About Tilicho
Tilicho spontaneously realized the Self in 1998 without following any teaching or practice. The absence of spiritual conditioning allowed her to see through the veils of spiritual idealism and illusions. She ended up spending thirteen years in Tiruvannamalai in south India, the seat of Ramana Maharshi and the sacred mountain, Arunachala. While recognizing the beauty of the Advaita teachings, she also observed that they can easily be misunderstood and distorted. Although the Self is eternally free from the world, it is not separate from it. Clarity does not exclude openness. Her teaching stresses the need to combine Masculine and Feminine qualities and approaches. It is an invitation to find unity within and without.
"May all beings realize who they truly are! Om Sat Chit Ananda."
More about Tilicho: www.tilicho.fr
Find out more »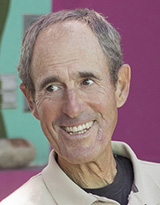 When I asked my first Zen teacher about becoming a monk, he said, "Monasteries are places for desperate people." Many of us are drawn to the spiritual path because of the suffering we experience as the result of early-life trauma, be it childhood abuse or neglect, life-threatening experiences, or repeated situations where our physical or emotional survival or integrity seem to be at stake.
Compared with the ordinary range of painful life experiences, trauma has a unique impact on the psyche and the nervous system that can complicate the awakening process and leave us feeling especially frightened, isolated, or unintegrated.
In this satsang, we'll explore how to relate to the effect our trauma continues to have on our lives, in the context of awakening. Includes teachings, guided meditation, and dialogue.
Stephan Bodian has been sharing the direct approach to spiritual awakening for more than 40 years. A former Buddhist monk and a longtime student of Advaita master Jean Klein, Stephan received Dharma transmission from Adyashanti in 2001. Since 2007 he has taught the annual months-long School for Awakening, which will begin again, in online form, in January 2020. His books include Wake Up Now and Beyond Mindfulness.
Suggested donation: $15 to $25
Find out more »
+ Export Events