April 2022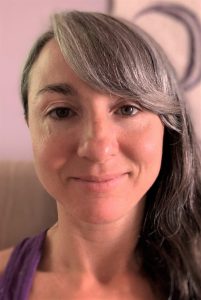 Are you tired of the endless oscillation between cosmic wonder and existential anxiety, between deep presence and painful disconnection, between meditative union and yelling at your loved one? Do you long for a freedom that reaches into every corner of your life, into every relationship and every activity?
Likewise, have you been impacted by recent world events? Do you feel despair when you tune into collective issues or hopelessness about the way things are going? 
In this three-day immersion we'll begin by grounding into our Essential Nature, the place where all insight emerges, where all clarity dawns, and from where our deepest heart's longing can be nurtured into form. Then, we'll explore what's standing in the way of who we truly are and what we know is possible - both personally and collectively.
Georgia Simone found freedom in the teachings of Advaita; however, a significant bypass took place that reinforced a deep disconnection from life. After wading through the marshland of conditioning, she now shares her discovery with others. This living inquiry is her life's prayer.
Find out more »
May 2022
June 2022
July 2022
+ Export Events