Gail Brenner, Ph.D. ~ Bringing Heaven to Earth: Healing Trauma and Awakened Living – 6-Week Intensive Course
Tuesday, August 18, 2020 @ and Tuesdays, Aug. 25 & Sept. 1, 8, 15, 22 ~ 9:00am - 11:00am (Pacific Time)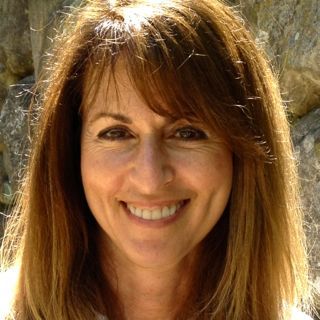 6-week Intensive Course:
Tuesdays Aug. 18, 25 & Sept. 1, 8, 15, 22
9:00 – 11:00 am, Pacific Time
Event will be recorded and emailed to participants after each meeting.
You're welcome to join even if you can't attend all the live sessions.
Are you still taken over by conditioned patterns—even after all the work you've already done?  Do you long to heal your sense of separation from yourself and from the sacredness of all of Life?
We hear about freedom as a possibility—or we've had a taste of our true nature—but somehow conditioned patterns keep getting played out in our minds, our emotions, our relationships, and our choices in life.
The truth of who we are is so incredibly close. But when we're clouded by inner judgments and fixed ideas about ourselves, it seems like it's a million miles away.
We're hidden behind the veils of conditioning that seem so real.
Finally, we realize that we can't go it alone. We need to practice together—in a supportive and loving community—to find our way home. And that's what we create when we join together. You are welcome as you are—with your fears, doubts, shame, and questions.
This course offers just the deep dive you need to open to a fresh way of being, fully aligned with your natural essence as whole, peaceful, primed for joy, and lacking nothing. You'll learn to untangle the limited ways you think about yourself and find your way home to the ever present space of inner aliveness.
We'll meet weekly for 6 weeks for guided meditation, clarifying wisdom, small group sharing, and joyful celebration together. There will be plenty of time for Q&A with Gail. You'll come away with the skills to feel grounded, safe, and connected within yourself and in your life. You'll experience more space for intimacy, generosity, and simple joy.
You'll receive exercises and reflections to enrich your experience between our meetings.
"This course has changed my life. Gail is able to transform through her presence and I think anyone open to healing would benefit." ~Erica C.
Week 1: Essential Practices
Attunement, loving witnessing, and creating safety
Everyday meditation
Week 2: The Experience of Trauma
What is a conditioned identity?
How do we forget the truth of our being?
Caring for the nervous system
Week 3: How Do You Resist?
Understanding the ways you resist
Bringing compassion to all of your experience
The ongoing realization of our original essence
Week 4: Opening to Everything
Thoughts and attachment to thoughts
Holding space for the most tender places within
Opening to love
Weeks 5 and 6: Awakening in Everyday Life
Being with each other in relationship; heart-based communication
Old resentments/forgiveness
Not taking things personally
Flowing in daily life
"Gail creates, embodies and models a very safe space which is helping to create safety in myself on a day to day level which is Huge." ~H.F.
"It was pure delight (and relief) to find such a healing container in this sangha group. Gail's masterful facilitation and unhurried attention to our experience of coming together, shifting into direct experience, and powerful questions were grounding and illuminating." ~Lisa L.
"I feel accepted, included, safe, loved and also, as importantly, I feel that my presence in the group can offer the same qualities to others." ~Sue E.
Gail Brenner, Ph.D. is your guide. She is a psychologist, author, speaker, and lover of truth with a fire that burns brightly. She is an expert in healing from early trauma and brings to this work years of experience with individuals and groups. She is known for creating the safe space needed for inner exploration. Gail is the author of the award-winning The End of Self-Help and Suffering Is Optional.
Questions? Please email Gail directly at gail@gailbrenner.com.
Sliding Scale: $105 to $180
No one turned away for lack of funds.
PLEASE REGISTER EARLY if you can.