September 2021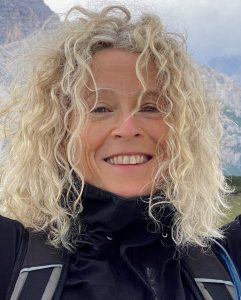 In this three day retreat we will explore our direct experience and let it reveal its essential reality of Awareness. Our particular focus is the body, allowing it to be our mirror and our pathway, our prayer and our altar, and ultimately the shining expression of this shared identity.
With silence as our main shrine, we will share gradually deepening guided tactile meditations along with simple postures, free movements, breathing, and visualizations. In this contemplation, resistances and chains of bodily contractions, the habits that create the illusion that our identity is limited, located and separate are revealed and free to unfold as they are: feelings and sensations that come and go in Awareness. We come to feel that our true identity is an open field of vibrating openness,limitless and ever-present.
Ellen's deepest intuition was confirmed when she met her teacher, Francis Lucille. In his presence, she recognized the eternal, limitless and universal nature of our shared reality. Ellen lives in Oxford, England with her husband, Rupert Spira.
Find out more »
October 2021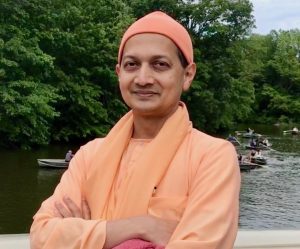 The talk will introduce the ancient tradition of Advaita Vedanta. We will take an experiential journey into the very heart of our existence and seek to discover our real self. The talk is designed around meditation techniques drawn from the Upanishads and later Advaita texts.
Swami Sarvapriyananda is a widely regarded teacher and advocate of Advaita Vedanta, and is skilled in presenting it to westerners in an easily understandable way. He is the Minister and Spiritual Leader of the Vedanta Society of New York, a Nagral Fellow for 2019-20 at Harvard Divinity School, and former assistant minister of the Vedanta Society of Southern California.
Swami joined the Ramakrishna Math and Mission in 1994 and received Sannyas in 2004.
Find out more »
+ Export Events