January 2021
You are a sovereign being. You have always been a sovereign being. For some reason along the way we have forgotten or we lost track of it. We got diverted.
During this four-satsang retreat over a period of two weeks the aim is to empower you to take ownership of your life.
It is important to be rooted in, and as silence in our bodies and to allow pure action to come forth. When we rest as silence or source, sovereignty naturally becomes action. That will bring forth trust, coherence and connection.
These times strongly invite us to own our sovereignty and not engage in polarization, division or separation. When we stand in our sovereignty, we step out of the matrix of good and bad, up or down. We step into the unified field. Now we know how to move in this world.
During this retreat we will bathe ourselves in the deep silence and listen. We will practice trusting our nature and letting our felt sense of body-being take action. We are the action and we are the pure love that needs to live this life. Nobody will do it for us.
Marlies Myoku Cocheret has devoted her life to the Beloved. She brings a potent invitation into the deep Silence that we are. The kindness of her gentle and direct teaching guides us home like a lighthouse. Marlies has been offering satsang and retreat since 2000 when Adyashanti asked her to teach.
Find out more »
February 2021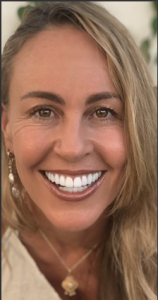 During this daylong retreat, we will be discovering the possibility of allowing ourselves to explore the contours of our most direct and intimate experience of Being Here.
Through precise breath practices that include provocative sounds, touch, embryological movement motifs and relaxed concentration we will grow the potency of our life force to vivify our subtle core and empower higher brain states, heart coherence, and the magic of relational intimacy that comes from this ground of safety, permission and play.
In this way, we receive and integrate the true blessings that are bestowed through the inevitable and most intimate initiations of Life.
Ajaya Sommers, RCST is a gifted teacher, author, public speaker and creative catalyst in the field of psycho-spiritual somatic integration. All of her programs are grounded in science, expanded through devotional practice and made real through direct experience.
Find out more »
+ Export Events