Chesaray & Julian ~ The Alchemy of Connection: Exploring the Transformative Power of Dyads
Sunday, March 19, 2023 @ 9:00am-11:00am (Pacific Time)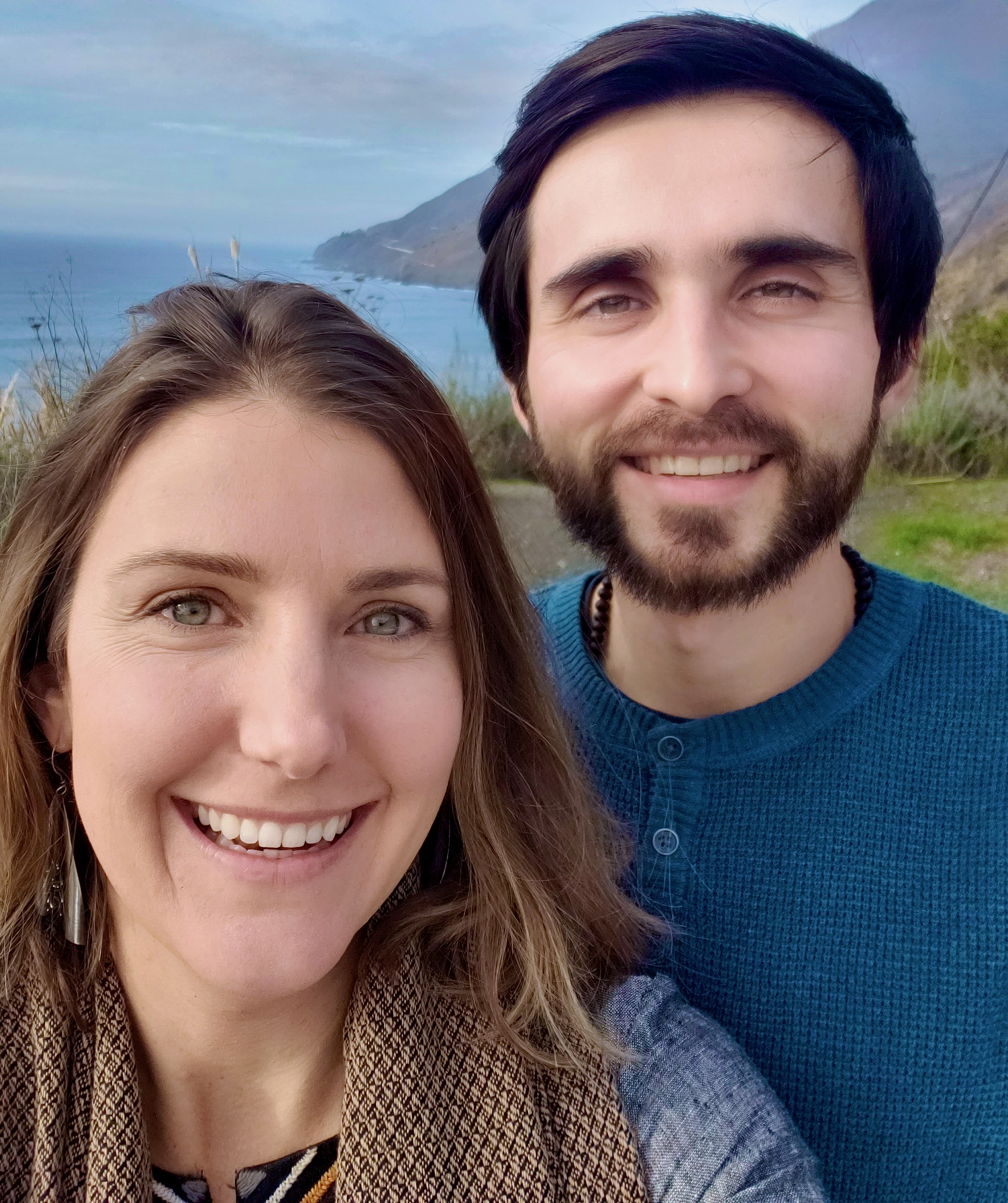 Dear Europeans, please note that due to the clocks changing in the US on Sun, March 12, but not yet in Europe, the time difference is 1 hour less than usual. Therefore this event starts at 9am PT / 12pm ET / 4pm UK / 5pm CET.
In this two hour event we will open with a mediation, explore a dyad, and have time for exchanges with Chesaray and Julian. Dyads are an exceptional way to deepen in the felt sense of presence, relationally heal, and explore one's growing edge.
Our personality is a collection of conditioning we received largely from our relating with other human beings and that conditioning informs our experience. Working with others in a dyad is a direct way to see the conditioning, meet it with heart, and let it go. Done with care, sincerity, and presence, the space between two people, can become a vehicle for healing and awakening.
The power of co-inquiry can bring aliveness into our everyday relating, develop our capacity to co-regulate, and shift how we view ourselves.
For more information about other Dyad offerings visit www.chesaray.org/co-led-retreats
Chesaray offers courses, sessions, and retreats based in non-duality, embodied awakening, and the healing arts. Chesaray's search for "What is Real?" began as early as she can remember. Life has always been her greatest teacher. Experiences as a teen drove her into an unavoidable contemplation of grief, God, and death. Her university studies in Philosophy of Mind and Buddhism led her to study abroad in India, where she set her heart on embodying freedom. She was gifted with a non-dual awakening at 22 with Jon Bernie that lifted a tremendous amount of unconscious suffering from her shoulders, and has since experienced the fire of that opening guiding her life. Exploration of the psyche, soul, and soma has led her into ongoing training and practice in meditation, conscious movement, bodywork, psycho-therapeutic modalities and a devotion to learning from life experience. She descended into a dark night of the Soul for many years and she is left with an abiding experience of the heart of Being and a gift of healing Grace.
Julian's strength of presence deepens and amplifies people's direct connection with their True Nature. He carries a gentleness, delicacy and precision for integrating all aspects of our humanity in the process of awakening. His intuitive capacity supports people in finding the root of what challenges them most and encourages a steady awakening to reality. Julian has a background in practicing with multiple spiritual masters, as well as training in men's work, group work, energetic bodywork, and post traumatic growth somatic therapy. He brings a holistic approach to helping people heal, rest into their True Nature and embody who they really are.
Suggested donation: $15 to $25
No one turned away for lack of funds.
Please register early if you can.
The event will be recorded and emailed to participants within a week.
To check your local time, use a tool such as: Time Zone Converter
Calendar powered by The Events Calendar