Upcoming Events
September 2022
October 2022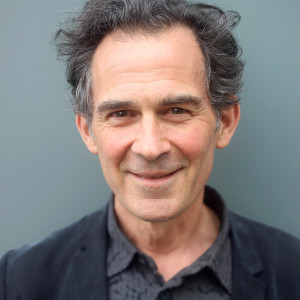 "Meditation is what we are, not what we do; the separate self is what we do, not what we are."
In the last few years Rupert Spira has become one of the most respected and sought-after teachers of non-dual wisdom, known for his crystal clear use of language, laser-like intellect, skillful guided inquiries, and powerfully direct pointing to aware presence—all delivered with warmth, wit and an unmatched and distinctive eloquence.
In his meetings, Rupert explores the perennial, non-dual understanding that lies at the heart of all the great religious and spiritual traditions, such as Advaita Vedanta, Kashmir Shaivism, Hinduism, Buddhism, Mystical Christianity, Sufism, Zen etc., and which is also the direct, ever-present reality of our own experience. This is a contemporary, experiential approach involving silent meditation, guided meditation and conversation, and requires no affiliation to any particular religious or spiritual tradition. All that is required is an interest in the essential nature of experience, and in the longing for love, peace and happiness around which most of our lives revolve.
After thirty years of intense seeking, Rupert met his primary teacher Francis Lucille, who introduced him to the direct way taught by his own teacher, Jean Klein. Rupert lives in Oxford, England, with his wife Ellen Emmet, a therapist and yoga teacher in the tradition of Kashmir Shaivism. He is the author of several books, including his latest two, The Nature of Consciousness and Being Aware of Being Aware, and two book/CD box-sets, Transparent Body, Luminous World and The Light of Pure Knowing.
www.non-duality.rupertspira.com
Sliding Scale:
$60 - Supported: for those who would like to attend but are unable to do so for financial reasons
$90 - Standard: for those with sufficient financial resources to attend at a fair price
$120 - Sponsor: for those with adequate financial resources and a desire to support attendance for others.
If you are not able to contribute the "Supported" amount contact us at localevents@opencirclecenter.org.

Pre-registration is strongly suggested as seating is limited and this event may sell out. Please print your receipt from Rupert's website and bring it to registration at check in.

Covid Protocols & Cancellation Policy for In-Person Attendance

Lunch Break: There are places close by to go out for lunch, or you may bring your own lunch, though there is no refrigerator access. There's a nice small yard with lawn, and limited indoor space for eating at the premises.
NOTE: The venue is a kosher-style facility, so no pork or shellfish, and no meat mixed with dairy on premises.

PARKING: There is some limited street parking in the neighborhood, free and without time limit on weekends. There is also parking a few blocks away at the east parking lot of the Ashby Bart station: www.bart.gov/stations/ashb/map
You may also find paid parking just a few blocks away at Alta Bates Parking Garage: Enter on Colby between Ashby and Webster St.

Find out more »
November 2022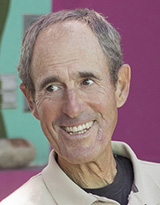 "All you need to do is find out your source and take up your headquarters there."
~ Sri Nisargadatta Maharaj
This is a simple and elegant prescription for an awakened life from one of the great sages of the nondual tradition. But of course it's trickier and more elusive than it might sound at first read. How do we realize our source, our natural state of inherent wakefulness? And once we do, how do we establish our headquarters there?
This is part of a two-part series of online meetings, in which you will be guided to ground yourself in your deepest inner knowing, the source of all genuine wisdom and compassion, and respond to life's inevitable challenges from this awakened perspective. Sat sang ("being together in truth") features guided meditations, pointers and teachings, and ample time for dialogue and discussion. I invite you to join me and look forward to seeing you there.
The other date in this two-part series is Oct. 8th (click for info & registration).
See Register button below for Nov. 12th.
You are welcome to attend either one, or both meetings of this series.
Stephan Bodian is a teacher in the nondual wisdom tradition of Zen, Dzogchen, and Advaita and the founder and director of the annual School for Awakening, an intensive six-month program of exploration and study. Trained as a Buddhist monk for a decade, he studied Advaita for many years with Jean Klein and received Dharma transmission from Adyashanti in 2001. His books include Wake Up Now; Beyond Mindfulness; Meditation for Dummies; and Buddhism for Dummies (with Jon Landaw).
More about Stephan Bodian: www.stephanbodian.org
Suggested donation: $15 to $25
No one turned away for lack of funds.
Please register early if you can.
The event will be recorded and emailed to participants within a week.
To check your local time, use a tool such as: Time Zone Converter
Find out more »
+ Export Events