April 2022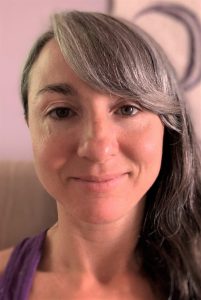 April 29, 30 & May 1
9:30 am – 12:00 pm, Pacific Time
Time Zone Converter
Event will be recorded and
emailed to participants after each meeting.
You're welcome to join even if you can't attend all the live sessions.
Are you tired of the endless oscillation between cosmic wonder and existential anxiety, between deep presence and painful disconnection, between meditative union and yelling at your loved one? Do you long for coherence? Do you long for a freedom that reaches into every corner of your life, into every relationship and every activity?
Likewise, have you been impacted by recent world events? Do you feel despair when you tune into collective issues or hopelessness about the way things are going? Do you want to stay informed but fear getting triggered? Do you long to contribute but don't know how to proceed?
In this 3 day immersion we'll begin by grounding into our Essential Nature, the place where all insight emerges, where all clarity dawns, and from where our deepest heart's longing can be nurtured into form. Then, we'll explore what's standing in the way of who we truly are and what we know is possible - both personally and collectively. This requires an intricate understanding of the karmic patterning - the unresolved trauma - that filters our experience and distorts our behaviours. Finally, we'll join in our shared presence to seed a new potential and infuse the field with our loving intent.
Awakened Healing is a presence based, body oriented, and relationally centered approach to addressing unresolved experience. Through gentle exploration and somatic awareness you can cultivate a new way of being with your most challenging patterns. No longer a victim of the push and pull of inner disturbance, you can step forward with greater confidence, knowing that whatever comes your way, you embody the resilience and the capacity to meet and integrate it.
You can expect a deeply held space where you'll be invited to slow down, tune in, and track your present-moment experience. As you awaken and refine a more subtle way of Being and Being With, you can slowly but surely become the space – the container and the field – where healing takes place.
Day 1: The Ground of True Healing - your greatest resource 
You'll discover:
How to find inner peace and freedom, even before your issues start to shift
What keeps your process stuck and how to pull the plug on "endless healing"
How to cultivate an inner landscape where change emerges naturally
How to relate to inner disturbance in a way where it actually gets to move and shift
Day 2: Meeting Personal Trauma - mapping out the psyche
You'll discover:
A Living Map for navigating unresolved trauma with more ease, insight, depth and grace
How to tolerate strong emotions without losing yourself in overwhelm or shut down
The difference between core emotions and protective emotions and why it's so important to know the difference
Why shame is the glue that holds trauma together and how to step outside of it
Day 3: Meeting Collective Unrest - extending your reach
You'll discover:
How to meet collective trauma without losing your centre
How to align with your unique contribution and be a part of the solution
How to impact the field with your deepest care and compassion
A Living Practice to awaken and amplify the spiritual heart - the true source of lasting change
Bio
The first leg of Georgia Simone's path exposed her to the teachings of Advaita Vedanta, which provided her with the foundation she needed to disidentify from pain and suffering. However, despite a growing freedom, a significant bypass took place, as her orientation towards transcendence reinforced her deep disconnection from Life. Upon seeing this, her focus became addressing the unresolved trauma that had woven its way into every fibre of her being.
During this period, Georgia was influenced by Inner Relationship Focusing, a presence based approach that works with the Felt Sense and the split-off parts of self. She also trained as a NARM informed practitioner, which addresses developmental trauma from a psychotherapeutic perspective. Her approach is now a seamless blend of mystical insight and psychological understanding.
After many years of wading through this marshland of conditioning, she shares her discoveries with others. She believes that the spiritual path is as much about arriving here fully – as an embodied human being – as it is about dissolving into the infinite source that makes this life possible. How can we die to the absolute, while deeply embracing our relative human experience? This Living Inquiry is her Life's prayer.
More about Georgia: www.georgiasimone.com
Sliding Scale: $70 to $120
Some Partial Scholarships Available
Please Register Early if you can.
Find out more »
May 2022
+ Export Events