Events List Navigation
October 2016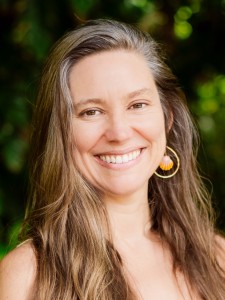 How does one transcend and integrate without 'spiritual bypassing'? Kristin will begin with Tuesday evening's exploration (in San Rafael) of the bliss of living non-dual truth, and the nature of transcendence, integration and spiritual bypassing. She will deepen this exploration in a full day retreat on Saturday (in Berkeley), ending with a group healing in the afternoon.
Kristin Kirk experienced an initial awakening in 2003 which revealed healing gifts and a refined awareness of the subtle inner workings of consciousness, ultimately leading to the unending revelation/discovery of Self/No Self. This awakening radically transformed her experience of reality and her healing practice. Her authentic heart-centered teaching, acuity and embodied presence spring from direct experience, independent of any spiritual tradition. The enthusiastic response to her 2014 interview on Buddha at the Gas Pump (https://batgap.com/kristin-kirk/) revealed a deep need for an authentic non-traditional approach, as well as for multidimensional healing. Kristin supports and facilitates embodied awakening, Self-realization, integration and multidimensional functioning, through satsang, classes, individual and group healing sessions, meditation retreats, energetic transmission, and awakening journeys.
"Spiritual seekers often desire to live a blissfully awakened and embodied life. However, living the Unknown is the tandem requirement. This means each radiant embodied step fully resides in Absolute not-knowing. We will explore the embodied presence of living the Unknown. To live Divine Embodiment, one must walk the Unknown. To walk the Unknown, one must surrender fully into embodied being and nothing, inseparably. They are synonymous."
Suggested Donation $10-$20
Find out more »
November 2016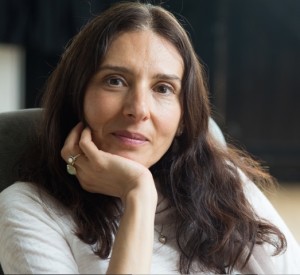 Amoda Maa is a contemporary spiritual teacher and author from England. In 2002, after many years of spiritual seeking, meditation and immersion in psycho-spiritual practices, a spontaneous awakening catapulted her out of a dark night of the soul, revealing the luminosity of awakened presence. Without a teacher or instruction manual or any agenda, she opened to an unending falling into the abyss of being. And, in surrendering wholeheartedly to the unfolding unknown-ness and aliveness of this moment, she became a "naked lover of what is". Since that time, all seeking stopped, all methods dropped, and a gentle but unequivocal coming home to rest in unconditioned non-dual awareness has become embodied as a living reality.
Today, Amoda is based in the USA, is a regular speaker at conferences, and offers meetings and retreats to a growing global community. Her background in psychology, her experience for many years as a transformational group facilitator and emotional/spiritual counselor, as well as her personal journey through suffering, have led to an innate wisdom rooted in direct experience and a conviction of clarity. She is the author of How to Find God in Everything (Watkins, 2008), released as a new revised edition Radical Awakening in 2016. Her forthcoming book, Embodied Enlightenment, will be released by New Harbinger in early 2017.
"Awakening hinges on your genuine desire for the discovery of your true nature. If it is to flower in you, you must truly want liberation from everything that is false in you; you must want to give yourself totally to the inquiry into what is true beyond all inherited concepts, ideas and beliefs.

"The purpose of my teaching is to ignite this wanting in you. When the flame of this desire becomes an untamable fire, it flips a switch inside of you, and the direction of your destiny is irrevocably altered. It's like turning on the light only to discover that you are this light. This in itself is extra-ordinary. And yet the living experience of this revelation is very ordinary: you have simply re-discovered the innocent wholeness of your essential nature. This discovery is the end of suffering and the beginning of freedom.
"But awakening is just the beginning. The adventure begins, not in the rarified atmosphere of transcendence, but in the midst of the chaos of life. The invitation is for you to awaken to the pristine perfection of your inner light and then to fully embody and express this light amidst the mystery and mess of human existence."
Suggested Donation $10-$20
Find out more »
+ Export Listed Events