August 2018
John is a spiritual teacher, psychotherapist and retired adjunct professor of psychology at CIIS known for his pioneering work in integrating nondual wisdom and psychotherapy. He is the author of In Touch (Sounds True, 2015) and is working on a new book for Sounds True on the subject of the heart that will be published in 2019. A long-time student of both Jean Klein and Adyashanti, he was asked to share the dharma by Dorothy Hunt. He offers quarterly daylong retreats in the SF Bay Area and residential retreats and seminars in the U.S. John brings a depth of experience, insight, warmth, and compassion to his teaching work, and is especially skillful in guided meditative inquiries and one-on-one dialogues Join John for a deep exploration into the true nature of the heart, the wellspring of spontaneous gratitude.
"We are often reminded to count our blessings, which can be a useful practice. However, as we discover our true nature as open, loving awareness, we begin to feel that our whole life is a blessing. Gratitude is an essential quality of Being. As the depths of the heart unfold, we are increasingly grateful simply to be. "
Suggested Donation: $15-25
No one turned away for lack of funds.
Find out more »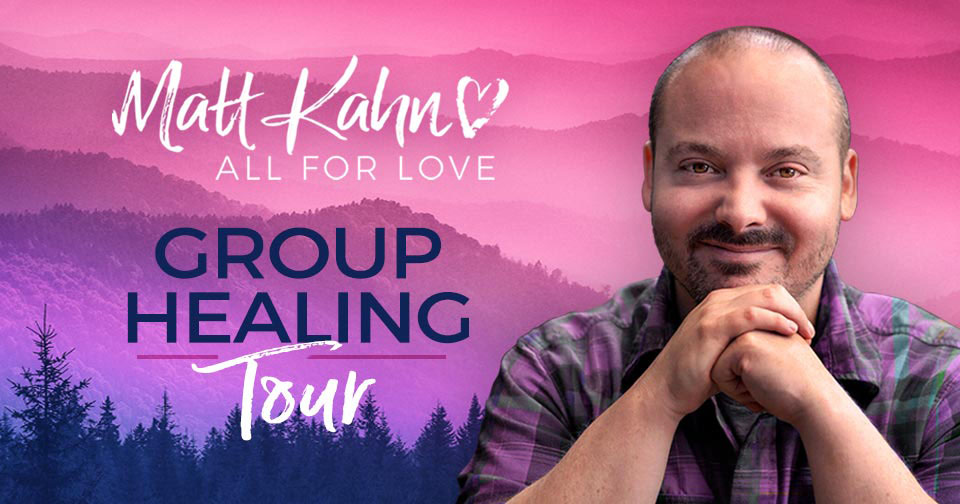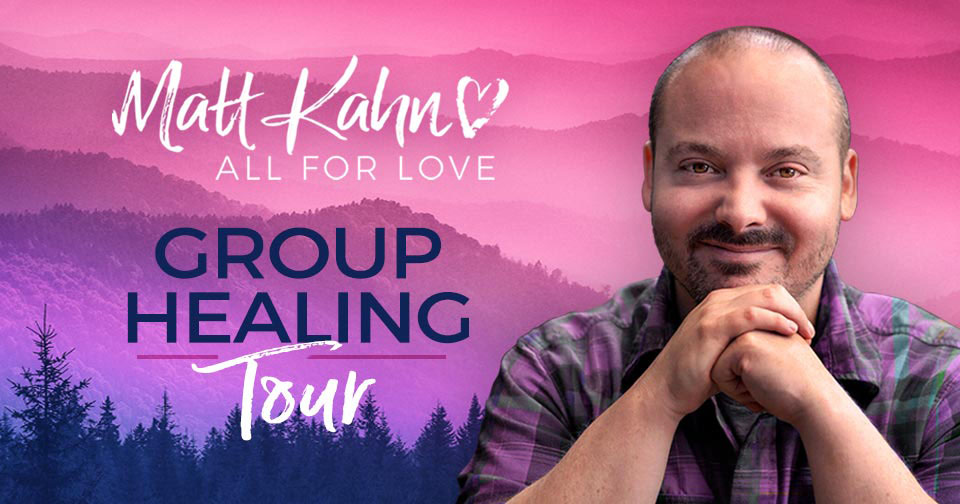 Co-hosted by Open Circle Center and BrightStar Live Events
For the past 13 years, highly-attuned empathic healer and best-selling author, Matt Kahn, has been astounding audiences by revolutionizing all aspects of the spiritual journey through his profoundly healing teachings. Focusing his message on offering the most loving approach to each stage of exploration, Matt has carved a brand-new path for those yearning for true liberation, emotional freedom, and to embody their soul's full potential.
Join Matt on the biggest healing tour he has ever offered. During the two-hour Friday event and Saturday one-day immersion, Matt will use his intuitive abilities to tune into the audience and deliver teachings to assist you in transforming all areas of your life. Often referred to as a transmission of presence, Matt has the ability to channel healing energy through the sound of his voice, allowing you to directly experience the teachings Matt's words convey.
If you are ready to feel the presence of your soul and become one with the infinite love within you, then please join Matt for this life-changing tour. It will feature brand-new teachings and healing processes specific for all in attendance. Matt will also be doing book signings, as well as taking time for questions from the audience. Using his intuitive abilities of seeing, hearing, feeling, and direct knowing, Matt feels the emotions of others and is able to pinpoint what blocks any heart from opening. As a result, he brings forth revolutionary teachings through both the written and spoken word that assist energetically-sensitive beings in healing the body, awakening the soul, and transforming reality through the power of love.
Many spiritual seekers have experienced amazing, unexplainable physical and emotional healings and have awakened to their true nature through Matt's profound, loving, precisely-timed and often-funny teachings and transmission of timeless sacred heart wisdom.
Dissolving Sadness, Part 1: Friday Aug. 31st, 7:30pm - 9:30pm - $35 to $65
(depending on seating options)
Dissolving Sadness, Part 2: Saturday Sept. 1st, 11:00am - 5:00pm - $155
Find out more »
+ Export Events