Events List Navigation
May 2017
Inviting us to receive the ultimate gift, Adam shares the direct experience of the heart, mind, and life falling open. In this effortless opening, the suffering involved in resisting feelings and believing thoughts spontaneously releases. Our natural abundance of joy, peace, wisdom, and love becomes apparent and available. Heart-centered, gentle, and direct, Adam offers a path straight into the truth of who you are.
"Adam is a great messenger of truth. He has a very unique transmission that does wonderful things for my spirit—spa treatment." — Pamela Wilson, featured in Ordinary Women, Extraordinary Wisdom by Rita Marie Robinson
"Adam delivers the essence of nondual awareness in an uncompromising form. He is whole-heartedly committed to creating new possibilities that are grounded in awareness and practical at the same time. I highly recommend him." — Peter Fenner, Ph.D., author of Radiant Mind
Adam Chacksfield, Ph.D. is founder of the Center for Nondual Awareness and creator of "Falling Open", a four-month online course transforming how participants experience their lives.
www.adamchacksfield.com
Suggested Donation: $10-$20
Find out more »
June 2017
Jon Bernie, author of Ordinary Freedom and his latest, The Unbelievable Happiness of What Is, is a contemporary spiritual teacher who offers a compassionate, heart-centered approach to awakening. From his early years growing up as an artist and concert violinist, Jon always had a keen, questioning mind. This led him to discover a self-inquiry process that led to a life-changing spiritual awakening at the age of 16. Despite thinking he was on his way to medical school, he ended up becoming a Zen monk. He has four decades of practice and study in the Zen, Theravada Buddhist and Advaita traditions, and was formally asked to teach by Adyashanti in 2002.
Jon's teaching focuses on returning the attention to the already enlightened state that lies at the core of our human existence. He is also an experienced healer and teacher of somatic embodiment, trained in the Alexander Technique, Zero Balancing, Self Acceptance Training and the Qigong system of Dr. Yu Penxi. Jon works closely with individuals to facilitate awakening and deep emotional healing, and leads classes, intensives and retreats in the San Francisco Bay Area and nationally. He also does intensive, one-on-one work with individuals both in person and by phone or video chat.
"Trying to find happiness is not possible. Why? Because we cannot find what we fundamentally are. So how do we discover and, in a sense, become one with what we fundamentally are? By learning to feel directly "what is" — that is, what's being experienced in the mind, body and heart — free of judgment, comparison and analysis. Learning to feel directly could also be described as "being one with what is". This quality of acceptance or compassion is the essence of our shared Heart of Oneness and simultaneously leads to, and already is, the profound vastness of our true and everlasting Happiness."
Suggested Donation: $10-$20
Find out more »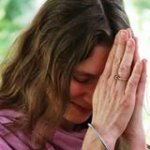 Join Jeannie and friends for an exploration into the potent depth of what's often overlooked in the moment: being. Jeannie's gift for inviting people to join her in resting and rooted presence evokes a deep meeting with oneself and reality. Within that, Jeannie's humor and iconoclasm serve to bring people into an understanding that is beyond the intellectual. Through silent and guided meditation, a spontaneous talk and exchange with participants, Jeannie will host a space of clarity and warmth where the true richness of life can be experienced, and your innermost spiritual questions can be met fully. Come join us!
Jeannie is the director of Living as Love, a nonprofit organization dedicated to seeding a culture of the Heart on the planet, inspiring, teaching and supporting people to live from their essence as Love. A year before the birth of her daughter, Jeannie was plunged into a dark night of the soul that culminated in a radical shift of consciousness. She is known for her fearless clarity, tender mercy toward humanness, and a juicy, poetic and often humorous style that draws from Advaita Vedanta, Sufism, Christian mysticism and the ongoing revelation of fully engaged living. Residing in Colorado, she travels widely in the US and Canada, bringing a down-to-earth embodied teaching of living as love.
Suggested Donation: $10-$20
Find out more »
+ Export Listed Events