Tom Kurzka ~ Vulnerability as the Aliveness of Being Itself
Sunday, May 3, 2020 @ 10:00am-12:00noon (Pacific Time)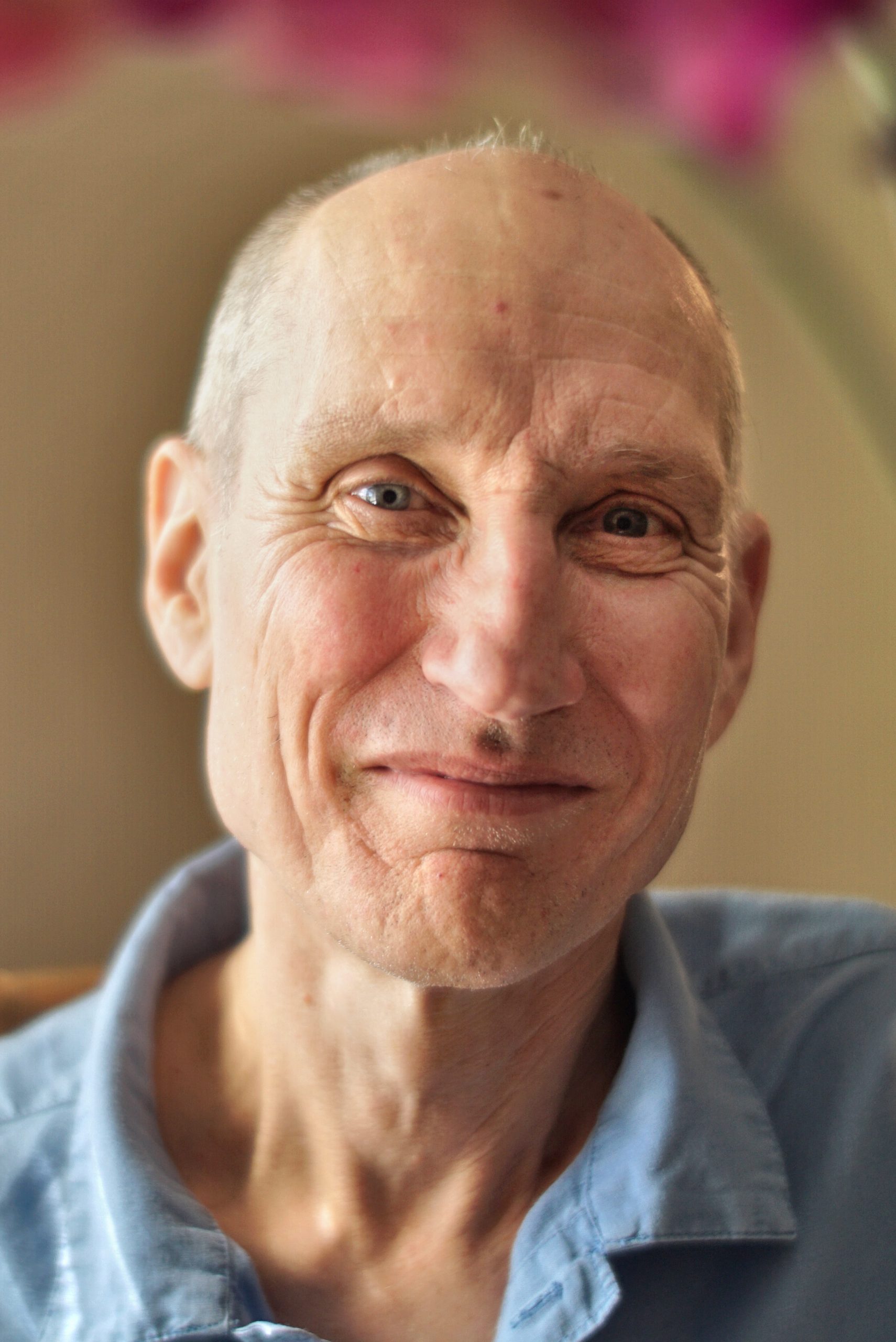 The Covid-19 virus has pulled the rug out from under our world. Suddenly we are confronted by the inescapable fact that what we assumed was our solid very knowable world is fragile, fluid, and fleeting. Deprived of our normal routines and distractions, we are being plunged into survival fear, into the unknown. Will my world continue? What will happen to me and my loved ones? If we are honest with ourselves, we come face to face with our own vulnerability, the last place our mind structure wants to go. This brings us to something very infantile, where a primitive ameoba-like sense of touch forms preconceptually. As the intellectual capacity develops, this innocent sense of touch gets covered over by a fixated belief in human skin guarding against a reified outside world. If we are willing to completely collapse into this state of infant helplessness, the boundary is seen in all its innocence — fluid alive energy arising and dissipating in the freedom of the moment. Our personality dissolves into Being Itself. To quote Rumi: "At the very moment you become content in affliction, the door of paradise will open."
In this event we will work with our fears that are being triggered by these troubled and uncertain times. We will use the breath and felt sensation as an anchor out of our distracting and wandering minds. Using the simple appreciation and curiosity inherent in Being, we will gently peel away the layers of protection that cover our existential sense of angst, our vulnerability. In this soft and open place, an immediate aliveness is felt, an immense holding embraces our humanness and soothes our worst fear: "the dissolution of me." Who we truly are is holding it all.
Suggested donation: $15 to $25
No one turned away for lack of funds.
Please register early if you can.
The event will be recorded and emailed to participants within 48 hours.
To check your local time, use a tool such as Time Zone Converter