Swami Sarvapriyananda ~ The Yoga of the Awareness-Self
Saturday, October 2, 2021 @ 8:00am-10:00am (Pacific Time)
Event Navigation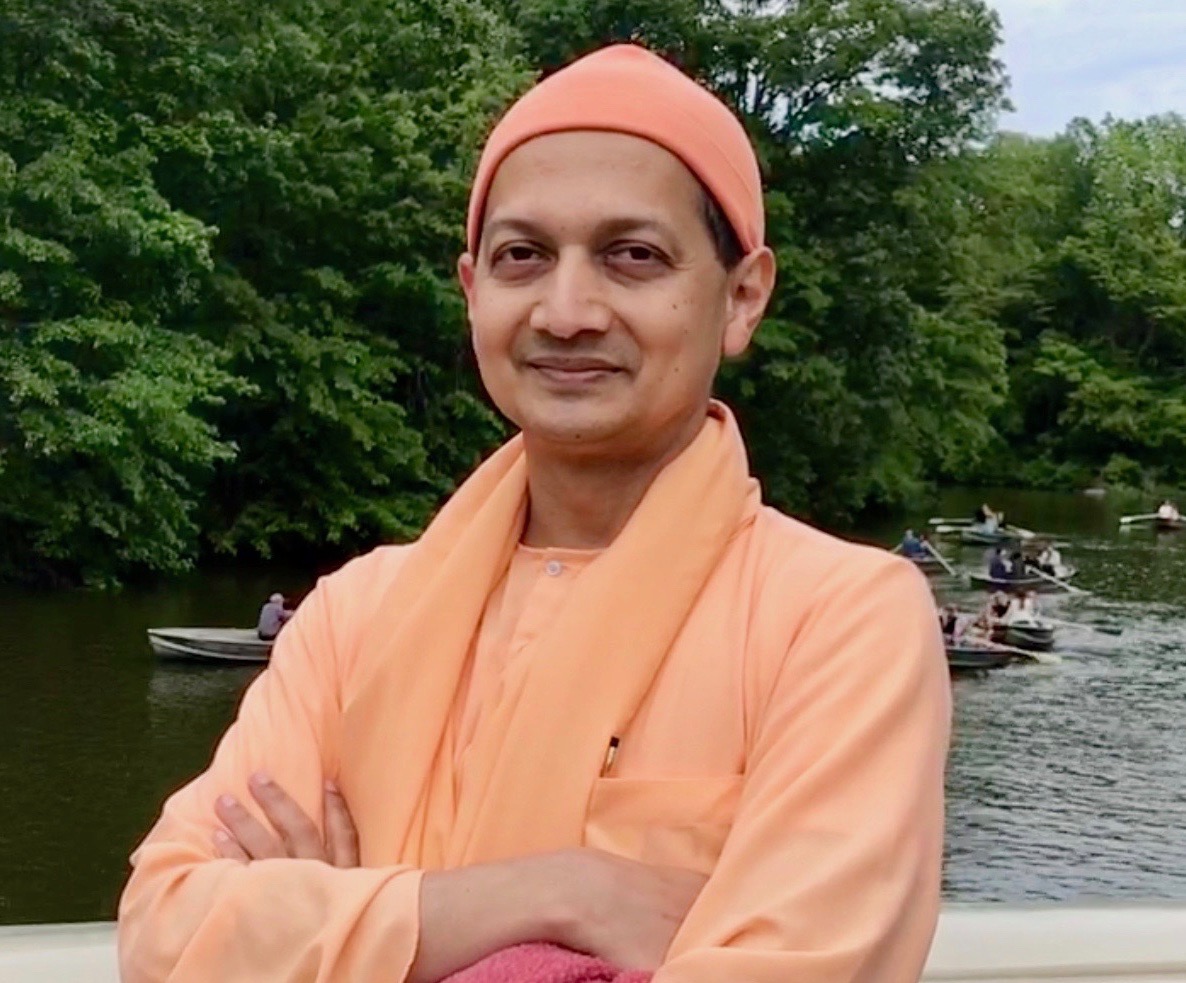 The talk will introduce the ancient tradition of Advaita Vedanta. We will take an experiential journey into the very heart of our existence and seek to discover our real self. The talk is designed around meditation techniques drawn from the Upanishads and later Advaita texts.
Swami Sarvapriyananda has been appointed as Minister and Spiritual Leader of the Vedanta Society of New York, and assumed his duties here on January 6, 2017. He is a Nagral Fellow for 2019-20 at Harvard Divinity School. Prior to this, he served as assistant minister of the Vedanta Society of Southern California for 13 months, beginning on December 3, 2015.
Swami joined the Ramakrishna Math and Mission in 1994 and received Sannyas in 2004. Before being posted to the VSSC's Hollywood Temple, Swami served as an acharya (teacher) of the monastic probationers' training center at Belur Math. He has served the Ramakrishna Math and Mission in various capacities including being the Vice Principal of the Deoghar Vidyapith Higher Secondary School, Principal of the Shikshana Mandira Teacher Education College at Belur Math, and the first Registrar of the Vivekananda University at Belur Math.
Suggested donation: $15 to $25
No one turned away for lack of funds.
Please register early if you can.
The event will be recorded and emailed to participants within a week.
To check your local time, use a tool such as: Time Zone Converter