Mary Reed ~ Wise Power: BEing the Mechanism of Creation
Saturday, May 18, 2019 @ 11:00 am - 5:00 pm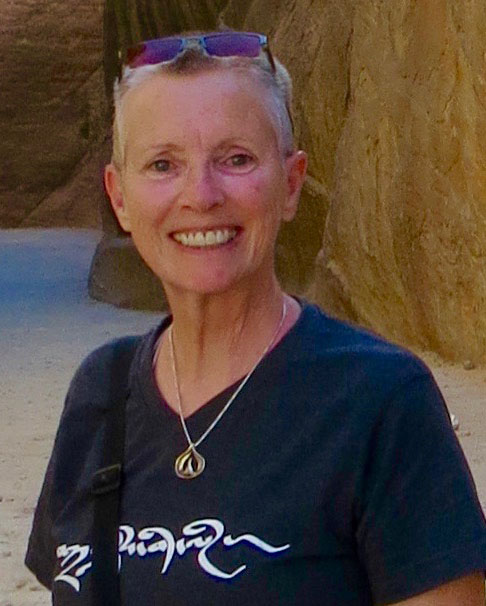 After calling the Himalayas her home for seven years, today "accidental mystic" Mary Reed travels the world startling audiences awake with the Divine love conveyed through her profound mystical experiences.
In the summer of 2000, she was a busy executive at an NGO in Washington, DC, directing global healthcare programs, when, out of the blue, she started having powerful mystical visions that totally upended her life. After years of self-examination, many of them spent living in a Tibetan Buddhist nunnery in northern India, she returned to the west to inspire joyful collective resurrection with her unique view of our awakening world.
Her work is rooted in eighteen years of direct engagement with Divine Masters, whom she does not channel but temporarily becomes, experiencing from within their unique forms — an ability she neither sought nor easily accepted. Mary guides others using only the wisdom gleaned directly from Divine sources, without doctrinal bias or filters. Her unfathomable experiences are both an invitation and road map to visceral remembrance of the healing wisdom that is already within us.
Mary is the author of the award-winning book, Unwitting Mystic and the subject of a feature film currently in development called Love, Mary Reed.
"As humanity maneuvers through this magnificent time of "fracturing" in our collective awareness, most of us have become disoriented as the old foundations of normalcy have broken apart. Depending on the day and where our awareness is focused, we're either elated or alarmed, empowered or enraged, equanimous or trying to remember how to get there. Even the most awakened leaders, teachers, healers, students and everyday folks must navigate the ever-shifting ground upon which we now stand, at times uncomfortably, together. 
"From within — and as — Unitive Consciousness, there are powerful perspectives and tools that can help us use what's happening to create what comes next (or allow to be created). It brings me great joy to share these perspectives and tools with the Open Circle community." 
Suggested donation: $45-100
No one turned away for lack of funds