September 2019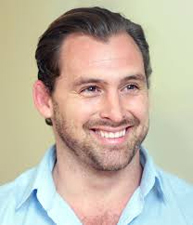 Co-Sponsored by BAI and Open Circle Center
Awakening to the ever-present and expansive nature of awareness is only half of the journey. For many of us, the real work is to learn how to more fully embrace our relative human experience with greater levels of authenticity, intimacy, and connection.
In this evening immersion, Ajaya and Dustin will lead a series of practices designed to help you come to a fuller understanding of how your humanity is an expression of your divinity:
Learn the majesty and freedom of opening to a boundless body of awareness.
Reclaim your native innocence as you better understand your needs for both safety and exploration in relation to others.
Explore how to blend an expanded open awareness with practices designed to increase intimacy and connection with others in a grounded way.
Throughout the evening, Ajaya and Dustin will hold a container of safety and trust allowing you to explore the contours of your own direct experience. Through an intelligent weaving of both individual and collective practices, you'll have the chance to discover the original innocence of your humanity (Earth) as well as the freedom and joy that comes from touching your own divinity (Stars).
When we come to know that we are of both Earth and Stars, we establish a way of life in the sacred middle: we live in a field of coherence that is uniquely ours to inhabit.
Join us for an evening of sacred exploration.
Dustin DiPerna is a Harvard-trained scholar of world religions. He studies and teaches in the Tibetan meditation lineages of Mahamudra and Dzogchen with Daniel P. Brown and is a long-term student of American philosopher Ken Wilber. His books include Streams of Wisdom, Evolution's Ally, Purpose Rising, and Earth is Eden. He currently teaches at Stanford University.
Ajaya Sommers is a gifted healer, teacher and creative catalyst in the field of embodied awakening. For the last 25 years, she has been instrumental in facilitating conscious evolution in hundreds of people's lives. All of her programs are grounded in science, expanded through devotional practice and made real through direct experience. Within a field of unconditionally loving presence, Ajaya facilitates and transmits a unique discovery process, called, Core Embodiment, an integrated system of embodiment practices, principles and perceptual orientations to awaken and align with the power of our human potential. She is a certified Biodynamic Craniosacral Integration Teacher as well as an Authorized Continuum Teacher.
www.ajayasommers.com
www.dustindiperna.com
$20 single; $35 couple; $25 at-the-door – Preregistration Strongly Recommended
Get Tickets Here
Find out more »
October 2019
+ Export Events