July 2021
You are invited to receive the ultimate gift as Adam shares the direct experience of the heart, mind, and body falling open. In this effortless opening, the suffering involved in resisting feelings and believing thoughts finally releases. Your natural abundance of joy, peace, wisdom, and love becomes apparent and available. Heart-centered, gentle, and direct, Adam offers a path straight into the truth of who we are.
Adam Chacksfield, PhD leads retreats worldwide exploring the depths that reveal themselves as we become intimate with our embodied experience and vibrantly alive field of relating. He is the creator of the "Falling Open" course and the "Erotic Embodiment & Intimacy" course. He also offers private sessions online and in person.
Suggested donation: $15 to $25
Find out more »
August 2021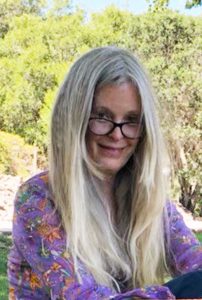 Join Pamela and your fellow sages to explore beingness and rest from doingness!
Pamela invites us to uncontain the field of presence, clarity and strength within by noticing the ongoing inner satsang that appears in the heart, body and mind. Bringing warmth and compassion to what is tight or troubled liberates the past from the body, allowing a rooted, clear and free flowing expansion. Life then can live itself, no role play required!
Pamela evokes through dialogue, inquiry and her very presence the qualities of unconditional love and radical acceptance. She is celebrated for her ability to open the heart and create a space in which long-cherished struggles and notions about one's identity relax. Featured in the book Ordinary Women, Extraordinary Wisdom, Pamela is at her best in heart-felt dialogue, so please come and bring your questions!
Suggested donation: $15 to $25
Find out more »
+ Export Events
Calendar powered by The Events Calendar