April 2023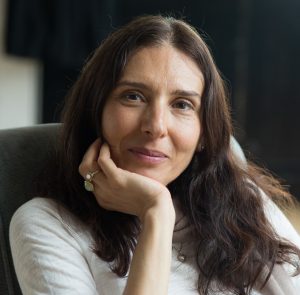 Amoda Maa offers a profound invitation to all those who wish to embody the truth of awakened consciousness in the midst of everyday life. Her meetings include silent or guided meditation, discourse, and an opportunity to ask questions from the innermost. Speaking with clarity and grace, she invites an open-hearted honesty to the exploration of what it means to recognize and live from our essential nature as open awareness. 
Amoda's teachings are free from any ideology and are not affiliated with any lineage or tradition, and yet the luminous truth is the same nondual understanding at the core of of many spiritual traditions. Arising from her own direct experience and expressed in a contemporary language, these teachings are relevant and accessible to all people from all backgrounds and cultures. She is known for her authenticity, depth, and unique expression of "masculine" clear-pointed insight and "feminine" unconditional acceptance.  
Since 2016, she has been living in the US, and today her teachings are followed by a growing global community. She has been a speaker and guest teacher at a variety of conferences, featured in several magazines, interviewed for numerous broadcasts and podcasts, and is the author of several books including Embodied Enlightenment and Falling Open in a World Falling Apart. Her life and work are dedicated to supporting an "inner transformation of consciousness" and envisioning a new world of peace and enlightened living.
More info on Amoda, her teachings, and events, including Bay Area daylong gathering at www.amodamaa.com
Suggested donation: $15 to $25
Find out more »
+ Export Events