Events List Navigation
March 2017
Recently featured in conversation with Adyashanti on Buddha at the Gas Pump, Susanne Marie offers teachings in support of freedom, and the celebration of our common essence of love and unity with all life. Her work is transformational and empowering, as she points to the remembering of That which we have always been, allowing truth to become ever more conscious of Itself through a human life. In Susanne's words: "What freedom reveals is a vast cosmic body where all pain everywhere is felt, and where joy and peace are likewise known as One Self. You don't get away from anything; you gain the whole of creation which contains all polarities and realities simultaneously." Susanne lives in Northern California and offers spiritual mentoring to both individuals and groups.
"The more that "self" falls away, the more we sense an intimacy with existence, with one another, and with all that arises within us. We can thus meet life without defense, opening us up to a vast, nuanced, deeply felt, and rich tapestry of experience."
Suggested Donation: $10-$20
Find out more »
April 2017
This event will be available worldwide by Live stream on Open Circle's Facebook page! Click here before or during the event to go to Open Circle's Facebook page
"Loch Kelly is one of the clearest expressions of authentic awakened freedom and love that I know. Shift Into Freedom is a shining gem in the modern spiritual landscape."
- Adyashanti from his Foreword to Shift Into Freedom
Loch Kelly is a contemporary spiritual teacher, psychotherapist, author and founder of the Open-Hearted Awareness Institute. After a spontaneous awakening early in his life, he went on to explore how to access, abide in, and live from awake awareness. In the early 1980's, Loch was awarded a fellowship to study forms of non-dual meditation in Sri Lanka, India and Nepal with teachers from a variety of traditions, including the legendary Dzogchen master, Tulku Urgyen Rinpoche. Later, Loch was invited to teach by one of his Tibetan teachers, Mingyur Rinpoche, as well as by Adyashanti. He has also worked extensively with the homeless, with families of 9/11 victims, and as an Interspiritual Chaplain at Union Theological Seminary, and has collaborated with neuroscientists in the study of awareness training. He is known for his warm sense of humor, and his practical, non-dual pointers, which help people shift into the freedom that has always been their true nature. His new book and audio CD, published by Sounds True, Shift Into Freedom: The Science and Practice of Open-Hearted Awareness, has won two "Best Books of the Year Awards" including one from Spirituality & Health Magazine.
"It is not enough to have an insight into the absence of a separate self. We must also discover the presence of awareness-based heart-knowing, so that we can live from here. The awakening process often begins with an initial waking-up from ego-identification and into awake awareness. Then it continues with waking-in to include and know our body, thoughts, and emotions from non-conceptual knowing and abiding. Spontaneous unfolding leads to waking-out, where we learn to create and relate from open-hearted awareness. Each stage brings its own liberation. Waking up leads to freedom from the fear of death. Waking-in leads to freedom from the fear of life. And waking-out leads to freedom from the fear of love."
Suggested Donation: $10-$20
Find out more »
Pamela evokes through dialogue, inquiry and her very presence the qualities of unconditional love and radical acceptance. She is celebrated for her ability to open the heart and create a space in which long-cherished struggles and notions about one's identity relax. Featured in the book Ordinary Women, Extraordinary Wisdom, Pamela is at her best in heart-felt dialogue, so please come and bring your questions!
"Every thought, every feeling, is a visitor. You just say: Welcome. Come in and sit with me."
"There is a notion that we left paradise a long time ago. But this secret garden was the Heart, always here, just waiting for our return."
"Love is a magician. Everything it touches turns into itself."
www.pamelasatsang.com
Sliding Scale:
Pre-registration: $65 – $125
At Door: $80 – $125
Some partial scholarships & work trade available.
No one turned away for lack of funds.
Pre-registration closes Friday, April 7th at 12 noon
Address inquiries to
localevents@opencirclecenter.org
Find out more »
"Dogen zenji said Enlightenment is the intimacy with the ten thousand things. Are we fully resting as Love everywhere or half ass resting. Do we think we are free somewhere upstairs in our minds or are we living as freedom everywhere.
When separation is out the window all aspects of life are intimately welcomed and experienced. Please come and join satsang. Marlies brings a potent invitation into the deep Silence that we are."
Born and raised in Amsterdam, and now living in Santa Cruz, Marlies was driven by a lifelong passion to know truth. She studied with Osho and Barry Long before meeting her root teacher, Adyashanti, who asked her to teach in 2000. "With Adya the bottom fell out. I deeply knew I am not this body, mind, thought, psyche, and I am also all these things as well. There was no in and/or out. All is One." Marlies is also trained as a body-centered psychotherapist and tantric educator who helps people to see that freedom and peace lie not in escaping from difficulties, but rather in completely welcoming and receiving all that the Mystery presents.
www.marliescocheret.com
Suggested Donation: $10-$20
Find out more »
Ami's sat-songs have been featured at events and retreats with non-dual teachers including Adyashanti, Gangaji, Jeannie Zandi, Dorothy Hunt , Mukti, and Pamela Wilson. Meeting his first teacher in the early 1990's before a trip to India, he continues be nourished by the causeless peace living under all thought and feeling.
As a performing songwriter, Ami was particularly inspired by artists who combined satsang lyrics with folk ballads. He has released 3 CD's of original music, and has performed at 100's of events around the country and into Canada. Ami has toured with Kirtana, performed with Jennifer Berezan, and his songs have been featured on Adyashanti's "Café Dharma".
Through silence, guided meditation, dialog and a few songs, participants are invited to surrender all projections and rest in the completeness that is our true nature.
"Truth can never be spoken. It can never be sung. It is beyond ideas. But it can be experienced. It is the real you – present in every moment. Taste it. Drink from the fountain of what you really are. Direct experience melts ideas, patterns and projections. Direct experience, is a living revelation."
~ Amitabhan
Suggested Donation: $10-$20
Find out more »
Canela Michelle supports people to use details that are active in the person's life to not only wake up to Realized Selfhood, but also to embody the energies which are met in the moment.
Are you interested in becoming even more seated as Consciousness itSelf? Are you curious about any apparent challenge or aspect of your life that has remained a mystery? Then this Satsang with Canela is where you will find direct, empathic, energetic, humorous, and deeply loving support for exactly 'That'.
Canela Michelle has been offering Satsang around the world since 1999 and is the author of the book 'Right Here, Right Now Meditations - Satsang Invitations for Expanding Awareness' (Foreword by Isaac Shapiro).
"Canela, what I really appreciate SO much is your deep honesty and frankness – a willingness to expose everything, with laughter! I have witnessed people relaxing into openness in your presence, because they feel totally safe, and they feel you there WITH them – not a spectator, but a participator (is that a word??). You have been with me through some very deep tender places and shone the light of love there, which has transformed me. I have seen this happen with others. So precious – I am blessed, blessed blessed to have found you.... Thank you " ~ Jivan Prem, London, UK
Suggested Donation: $10-$20
Find out more »
May 2017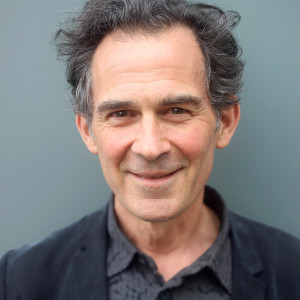 In the last few years Rupert has become one of the most respected and sought-after teachers of nondual wisdom, known for his crystal clear use of language, laser-like intellect, skillful guided enquiries, and powerfully direct pointing to aware presence—all delivered with warmth, wit and an unmatched and distinctive eloquence. After thirty years of intense seeking, Rupert met his primary teacher Francis Lucille, who introduced him to the direct way taught by his own teacher, Jean Klein. Rupert lives in Oxford, England, with his wife Ellen Emmet, a therapist and yoga teacher in the tradition of Kashmir Shaivism. He is the author of Presence: Volumes I and II, The Ashes of Love, The Transparency of Things and his latest book/CD set, The Light of Pure Knowing: Thirty Meditations on the Essence of Non-Duality.
"This experience of being aware has never left us. We have never ceased to be this 'I am aware'. Just give your attention to that. Instead of shining your attention on an object — a thought, feeling, sensation or perception — shine that Awareness on the experience of being aware, in other words, on itself. Allow your attention to come back to itself, just to rest in itself. That experience is peace itself."
www.non-duality.rupertspira.com
Suggested Donation $10-$20
No registration. Just show up & join us. Make your donation at the door.
PARKING: There is some street parking in the neighborhood, free & without time limit after 6 pm on weekday eves. There's also parking a few blocks away at the East parking lot of the Ashby Bart station: www.bart.gov/stations/ashb/map
Find out more »
July 2017
Co-Hosted with True Divine Nature
Matt Kahn is a true original. Without a human teacher, but with guidance from beyond, he underwent a series of revelations and realizations—starting with an out-of-body experience at the age of eight—to emerge as a spiritual teacher, an empathic healer, and a potent transmitter of the transforming power of love. His teachings are fresh, original, humorous, straightforward and immediately applicable, while his highly-attuned ability to read people's energy makes dialogues with him especially impactful. A bridge between the mystical realms and the path of awakening, he is able to pinpoint what blocks the heart from opening, and assist energetically in balancing the emotional body, awakening the soul, and transforming people's reality through the direct transmission of sacred heart wisdom. He is the author of the book Whatever Arises, Love That.
"One of the reasons why judgments cannot be resolved by most spiritual approaches is because it maintains a negative view on how you react, while overlooking the higher purpose of judgment as an initial sign of change occurring throughout your journey. Once you change the way you are viewing each reaction and response, all perceivable obstacles can be recognized as a sign of evolution - no matter how slowly or quickly your progress seems to be."
www.truedivinenature.com
$35 per person with Pre-registration
$49 per person at the door, if space available
Some partial scholarships may be available for those who need.
Find out more »
+ Export Listed Events