Upcoming Events
March 2018
"I invite you to unpack the wrapping paper of challenge and discover what is inside!!
We will explore this question thru dharma talk, meditation, experiential play, dialog & steeping into our true nature.
We all want to be awake all the way, enjoy our lives and be compassionate. Maybe even serve this Love. Yes? True? So, why hasn't it happened all the way?
We all hope to wake up or try to step out of suffering. Our first taste of Being frees us for a moment from mind's identification. Our lives change. Now it's clear where we want to pitch our tent. And, yet we still identify with many illusions.
Life/She helps us cultivate Being thru offering the most wonderful challenges. Most of us develop thru pain. They are in the department of money, relationship, our body, thought forms, and work etc. We feel separate and long for relief. Where do we rest? What do we do? Do we face what is arising? Or, relax as formless being?
It is about developing our relationship to each moment, no matter what the content is.
My own recent experience of a kidney transplant has and had many layers of challenges. Thru it all Diamond Peace carried me.
Please join me in exploring and bringing to the forefront your Humanity and Divine radiance. Discover the Beauty that you innately are! I am looking forward to sharing this day with you filled with realness and compassion.
Marlies Myoku brings a potent invitation into the Silence of our being. She has devoted her life to the Beloved. She has been offering Satsang & retreat since 2000, when Adyashanti asked her to teach. Marlies works as a spiritual teacher, psychologist (trained in the Netherlands), Hakomi therapist, and Tantric educator internationally.
Sliding scale: $65-$105
Partial scholarships available
Find out more »
April 2018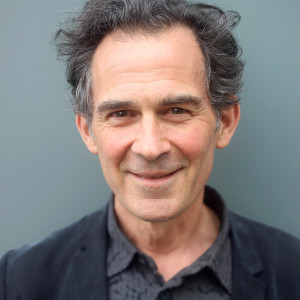 In the last few years Rupert has become one of the most respected and sought-after teachers of nondual wisdom, known for his crystal clear use of language, laser-like intellect, skillful guided enquiries, and powerfully direct pointing to aware presence—all delivered with warmth, wit and an unmatched and distinctive eloquence. After thirty years of intense seeking, Rupert met his primary teacher Francis Lucille, who introduced him to the direct way taught by his own teacher, Jean Klein. Rupert lives in Oxford, England, with his wife Ellen Emmet, a therapist and yoga teacher in the tradition of Kashmir Shaivism. He is the author of Presence: Volumes I and II, The Ashes of Love, The Transparency of Things and his latest book/CD set, The Light of Pure Knowing: Thirty Meditations on the Essence of Non-Duality.
"This experience of being aware has never left us. We have never ceased to be this 'I am aware'. Just give your attention to that. Instead of shining your attention on an object — a thought, feeling, sensation or perception — shine that Awareness on the experience of being aware, in other words, on itself. Allow your attention to come back to itself, just to rest in itself. That experience is peace itself."
www.non-duality.rupertspira.com
Suggested Donation $10-$20
No registration. Just show up & join us. Make your donation at the door.
PARKING: There is some street parking in the neighborhood, free & without time limit after 6 pm on weekday eves. There's also parking a few blocks away at the East parking lot of the Ashby Bart station: www.bart.gov/stations/ashb/map
Find out more »
+ Export Events