Gail Brenner ~ Early Trauma and Awakened Consciousness
Monday, November 11, 2019 @ 7:00pm-8:45pm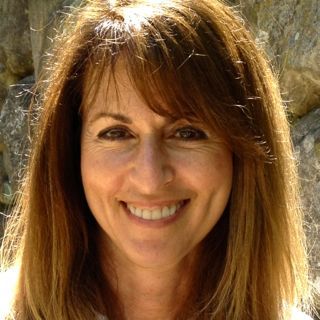 We've all had difficult experiences early in our lives that continue to affect us. When these experiences remain unprocessed, they lie at the root of the conditioned patterns that cause us to suffer: the need to feel in control; people pleasing; persistent relationship struggles; proving yourself through accomplishments; and addictions. These signs of early trauma are profound invitations into liberation from the sense of separation.
In this meeting, we will learn how early trauma develops and lives in us as adults. We'll discuss the art of navigating our painful experiences with warmth and intelligence, including helpful tools and practices. And we'll discover that consciousness is already holding our present moment experience in love.
Gail Brenner, Ph.D. is an eternal student of happiness who blends her experience as a psychologist with a loving presence that invites people into harmony with all of life. She is gifted at meeting our humanness with nondual understanding in ways that are practical and loving. Gail has worked with clients and groups for over 20 years, bringing laser-like clarity to the confusion of common problems, such as reactive emotions, compulsive behaviors, feelings of personal inadequacy, and relationship struggles. She is the author of several books, including The End of Self-Help and her latest, Suffering is Optional.
"Here's some very good news: freedom from unhappiness is possible, and nothing needs to change. You don't need to change your thoughts, process your feelings, learn to relax, or become a better person. The invitation is simply to see things clearly. See clearly through to the essence of what makes you unhappy, and you'll realize that, at the core of your being, there's no conflict, resistance, or separation. You now know peace deeper than you could ever imagine. Shine a laser on every experience that makes you suffer, and you'll always find your true nature, pure being that just is."
Suggested Donation: $15-$25 per person