Gail Brenner, Ph.D ~ Coming Together in Love and Kindness
Sunday, March 29, 2020 @ 9:00am-10:45am (Pacific Time)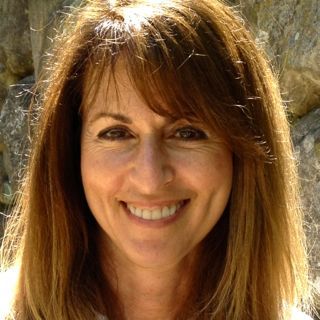 Let's come together to support each other in the field of love and presence at this challenging—and sacred—time.
We'll start with a guided meditation, then reflect on the opportunities being given to slow down, turn inward, and be with our experience. We'll practice welcoming whatever arises—the fears, frustrations, and gifts of this unique time.
We'll expand into the infinite field of loving consciousness that's inclusive of everything and explore how our surrender to that moves us to meet our current situation.
You are most welcome with your fears, doubts, questions, and insights—and simply to share sacred space together.
Gail Brenner, Ph.D. is an eternal student of happiness who blends her experience as a psychologist with a loving presence that invites people into harmony with all of life. She is gifted at meeting our humanness with nondual understanding in ways that are practical and loving. Gail has worked with clients and groups for over 20 years, bringing laser-like clarity to the confusion of common problems, such as reactive emotions, compulsive behaviors, feelings of personal inadequacy, and relationship struggles. She is the author of several books, including The End of Self-Help and her latest, Suffering is Optional.
Suggested donation: $15 to $25
No one turned away for lack of funds.
Your donations allow us to continue offering & supporting these teachings.
PLEASE REGISTER EARLY if you can.
Review in advance info for joining event.
NOTE: All events are shown in PACIFIC TIME, as in San Francisco, CA, USA (more details on time conversion below)
TIME CONVERSION for your location (see link to Time Zone Converter near top of this page):
MORE INFO ABOUT TIME ZONE CONVERSION…
UTC (Coordinated Universal Time), same as GMT (Greenwich Mean Time), is the international basis for other time zones.
9 am PDT (Pacific Daylight Time – San Francisco, CA, USA) is 4 pm UTC
9 am PST (Pacific Standard Time – San Francisco, CA, USA) is 5 pm UTC
Pacific Daylight Time (PDT) March into November and Pacific Standard Time (PST) November into March
Check specific dates here: Clock Changes in United States