Gail Brenner ~ The Sacred Work of Trauma and Awakening: Coming Home Together – A Half-Day Retreat
Thursday, July 9, 2020 @ 9:00am-1:00pm (Pacific Time)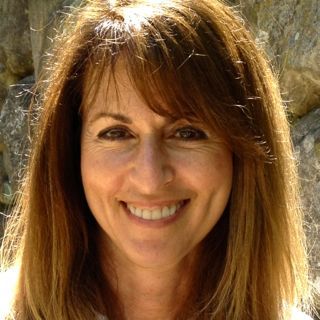 A powerful insight is illuminated when we realize how much our conditioned patterns mask our happiness. Many of these patterns have plagued us for years. We hear about freedom as a possibility—or we've had a taste of our true nature—but somehow this programming keeps getting played out in our minds, our emotions, our relationships, and our choices in life. We feel stuck in the painful sense of separation…from ourselves and the sacredness of all of Life.
Finally, we realize that we can't go it alone. Our disconnection from our divine nature happened in the context of relationship so we need to practice together—in a supportive and loving community—to find our way home.
Join us for this 4-hour retreat as we create a safe and supportive healing space to do the deeper work that unfolds on the path of awakening. Through helpful practices, including guided meditations, clarifying wisdom, small group sharing, and heartfelt conversation, we'll learn to untangle these identities and find our way home to the ever present space of inner aliveness.
We'll cultivate a sense of safety for those hidden, cut off parts of ourselves to come out into the light of loving awareness. This is what heals shame.
We'll attend to the nervous system and the body to stay rooted in the world.
We'll learn to identify the inner critic and challenge limiting beliefs about ourselves, others, and the world.
We'll practice honoring and embracing difficult emotions so they can be offered the loving attention they so desperately long for.
And we'll discover, over and over, the ground of being, your true home that has never been touched by these experiences.
Stress and worry…people pleasing…persistent relationship struggles…proving yourself through accomplishments…these longstanding patterns are profound invitations into liberation from the sense of separation. Together, we lovingly embrace our humanness as we expand into overflowing appreciation, vibrant joy, and deep connection with all of Life.
Gail Brenner, Ph.D. is a clinical psychologist and author who who has a passion for embodied conscious living. Her work lovingly illuminates our everyday humanness with the deepest spiritual truths. She meets with individuals and groups and continues to study pathways for healing from early trauma. Gail is the author of the award-winning The End of Self-Help and Suffering Is Optional.
"I liked the sense of trust, profound acceptance, safety, unconditional love and support that Gail brought to us. The course made me realize the importance of being involved in a community of people dedicated to the most important thing to me, Healing and Awakening. I just cannot do it alone!"
~Aline B.
"I appreciated Gail's ability to guide us in areas that are difficult to even put words to, as well as her ability to transmit such presence and lovingkindness. Somehow she was able to guide me around the resistance(s) to a more loving acceptance of what is. Gail is able to transform through her presence and I think anyone open to healing would benefit."
~Erica C.
"Gail was a wonderful loving and attentive presence; I felt seen and heard."
~A.C.
"At any moment, within the field of your own experience, there is an inner sanctuary of presence and stillness. You access this space by shifting your attention away from the jumble of thoughts, feelings, stories, fears, and external input such as others' opinions. You simply turn inward—beyond all mind movement—and be.
In no time at all, you find the ground of being, the light of living vibration that's here in every moment. It's timeless, which means it's eternally present, and all-embracing as the unity of all. Don't be afraid of this vast love. Fall into its arms…"
~Gail
Sliding Scale: $30 to $45
No one turned away for lack of funds.
Please register early if you can.
The event will be recorded and emailed to participants within 48 hours.
To check your local time, use a tool such as: Time Zone Converter