All events for Gail Brenner, Ph.D ~ Embodied Awakening in Everyday Life: A 6-Part Intensive
June 2021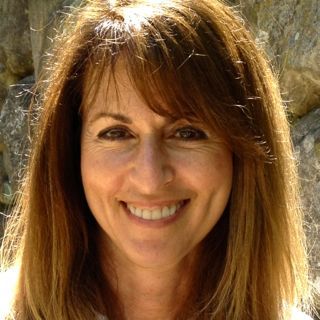 6-Part Online Intensive
June 21, 24, 28 and July 1, 8, 15, 2021
9:00 am – 11:00 am Pacific Time, each day
Time Zone Converter
Event will be recorded and emailed to participants after each meeting.
You're welcome to join even if you can't attend all the live sessions.
The Embodied Awakening Intensive offers a deep dive into the practicalities of awakened living. Your everyday human life will be the laboratory as we explore the myth of the separate self and how to live the deepest nondual teachings of infinite oneness.
How do you handle a frustrating encounter with someone? How do you navigate your relationships? What about money, sexuality, work, and life purpose? What do you do with feeling disappointed or hurt or bored? What about needs, desires, and stressful times? We'll carefully shed the light of awareness on your personal attachments, bringing a loving perspective and clarity to these common life situations.
Together, we'll create a safe and supportive community of pure intention for peace and freedom.
We'll use specific practices and experiments in our sessions and between sessions to study the living reality of non-separation. You'll get the felt direct experience of being in life open, without defenses, and free of the mind's need to control. This is the foundation you need for openhearted awakened living.
Throughout our six sessions together, you'll practice staying deeply grounded in your present moment experience. From this grounded awareness, you'll learn to meet your programmed patterns—the inner critic, long-standing shame, feelings of fear and insecurity—with intelligence and loving acceptance. This is how you begin to shed the feeling of separation so you are free to be fully alive in your life as it is right now.
Here's what we'll cover:
Sessions 1 and 2: No self, no problem; aliveness in everyday life;
Sessions 3 and 4: Early trauma and conditioned patterns; waking up in your relationships;
Session 5: Freedom beyond the mind-driven life; awakened action;
Session 6: Emptiness, surrender, devotion, intimacy with Life.
Come prepared to move out of your comfort zone in all areas of your life. You'll discover the brilliance of embodying love, awareness, and deep connection with all…available in every moment.
"I have found your approach really works for me. It gives me hope, and I actually believe that that I can live, think and feel differently, no matter what the situation." ~ F.C.
A free information session with Gail is offered on Saturday, June 19 from 9:00 -10:00 am Pacific. You'll learn more about the course, and there will be time for Q&A. Please click here for details and to join the session.
You are welcome to email Gail directly at gail@gailbrenner.com with questions.
Gail Brenner, Ph.D. is your guide on this journey. She is a clinical psychologist and lover of truth with a fire that burns brightly. She brings to this work years of experience with individuals and groups and is known for creating the sense of safety and trust needed for this deeper exploration.
Sliding Scale: $100 to $160
Some Partial Scholarships Available
Please Register Early if you can.
Find out more »
July 2021