Ajaya Sommers ~ Awaken to the Intimate Embrace of the Heart
Monday, March 18, 2019 @ 7:00pm-9:00pm ~ Pre-registration Encouraged
Event Navigation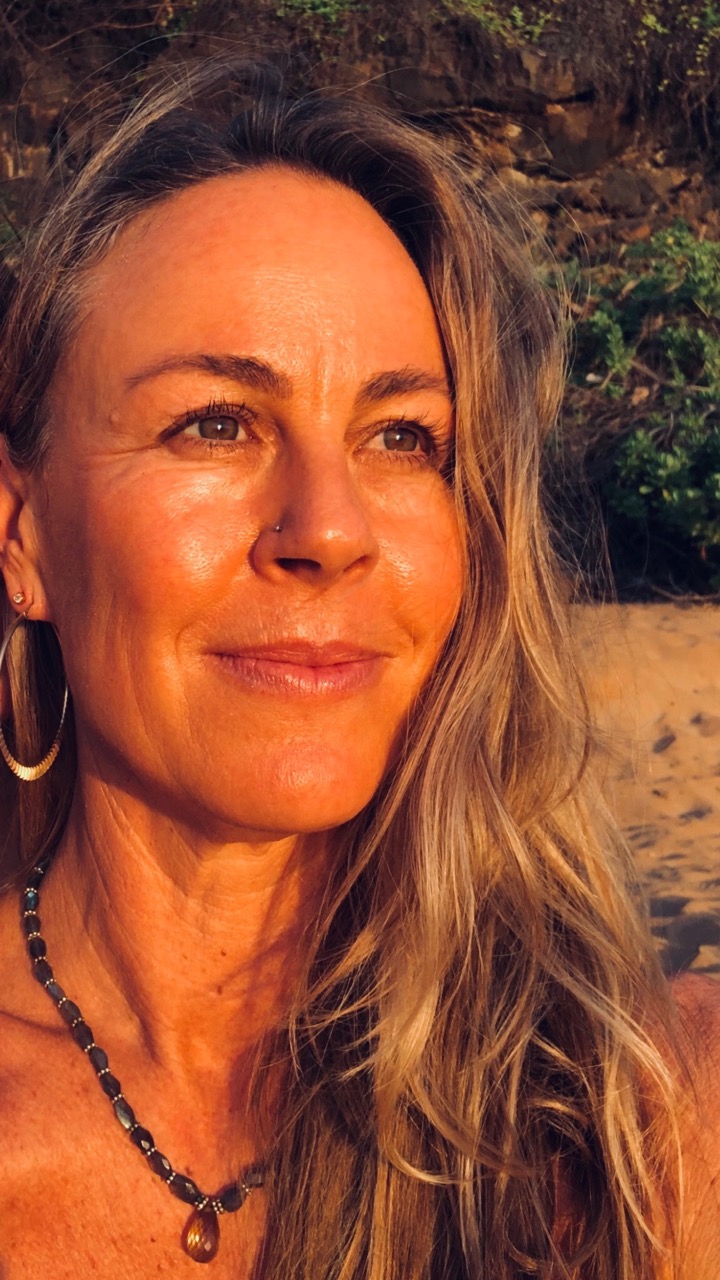 Please note that this gathering is limited to approximately 15  people, so pre-registration is strongly recommended. Please see below for more information.
Within a field of unconditionally loving presence, Ajaya facilitates a unique discovery process called Core Embodiment®, an integrated system of embodiment practices, principles and perceptual orientations to awaken and align with the power of your human potential. She is a Biodynamic Craniosacral Integration Teacher, Authorized Continuum Teacher, gifted healer, writer and creative catalyst in the field of embodied awakening and trauma resolution for the last 26 years. All of her programs are grounded in science, expanded through devotional practice, and made real through direct experience.
Due to early developmental trauma, ancestral trauma and our cultural context at large, there is a prevailing unconscious nervous system habit of using spirituality, and particularly the non-dual orientations, to hide, bypass or otherwise disassociate from the intelligence of your core human needs and desires. It is as if your needs and desires are problems to be ashamed of; to fix or get rid of, on your way to spiritual realization.
This is not a sustainable, humane or truly integrative path. We long for the tangible felt sense of our wholeness. We long to passionately embody all that is present within our very human, holy and messy majesty of being alive. It is time that we compassionately discover how to allow everything to be lived within the intimate embrace of the Heart.
In this introductory evening, we will melt below our habit patterns of the default nervous system and connect directly with this core intelligence ─ discovering our own intimate, ever fresh, self-healing, oxytocin-replenishing, cell-renewing, inspired embodiment practice.
Utilizing conscious breath, sound vibration, subtle intrinsic movement, embryological anatomy and provocative inquiry, we enter into the inner alchemy that allows a dissolve of any outdated structures that may be obstructing our path. A psycho-spiritual somatic reorganization and higher order of self-regulation arises as our cells surrender into the all-pervasive holding ground of nature that is always present, when we are seated in the Core.
We will re-emerge renewed, resourced and ready to re-engage our senses such that they become thresholds where the divine, the natural world, our culture and the mystery of being human coalesce as the dynamic dance of Life.
"The beauty of any true transformational path is that it will involve pattern interrupting the normal way in which you breathe, and thus your unconscious identity, taking you home to the innocence of your origins and the birthright of your Biological Breath – a systemic breath that unifies your body, mind and heart. You awaken as a whole body, mind, and heart breathing, reclaiming ALL that you are." 
Pre-registration (strongly recommended): $25
At the door (as space allows): $25
Please note that this is one of an ongoing series of special intimate gatherings to be held in the new Open Circle Room at Chochmat HaLev (the first door on the left down the side passageway).
Due to limited space, and in order to facilitate a more intimate container, these gatherings will be limited to about 15 people. Therefore, we strongly recommend pre-registration for these special evenings.
For anyone who has not pre-registered, admission at the door will be as space allows. So, be sure to sign-up early, and please try to arrive at least 5 minutes before the starting time.
Also note that, unlike most Open Circle events, these gatherings are not by donation. We require a specific admission price, whether by pre-registration or at the door. Thank you for your understanding and support.