November 2020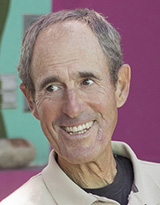 Some people would argue that spiritual teachers are unnecessary and outdated in the 21st century, and that in fact we're all teaching one another all the time. Yet we seem to keep being drawn back to those who have experienced what we aspire to experience, help point the way for us on our own journey of awakening, and hopefully embody some of the qualities of wisdom and compassion we seek.
What value do spiritual teachers have these days? What are the different roles they can play, from spiritual friend to mentor to trusted spiritual guide? And how can we assess our potential teachers clearly, determine what they may have to offer us, and discern whether they have the capacity to do their job with genuine devotion and integrity? No teacher is perfect, of course, but it can be extremely helpful to know how to differentiate those few who are actively exploiting their position for their own personal power and self-aggrandizement from those who offer their guidance with love, dedication, and integrity.
As always, this satsang with Stephan will include guided meditation, teachings, and plenty of time for questions, dialogue, and discussion.
Stephan Bodian has been sharing the direct approach to spiritual awakening for more than 40 years. A former Buddhist monk, a licensed psychotherapist, and a longtime student of Advaita master Jean Klein, Stephan received Dharma transmission from Adyashanti in 2001. Since 2007 he has taught the annual months-long School for Awakening, which will begin again, in online form, in 2021. His books include Wake Up Now and Beyond Mindfulness.
Suggested donation: $15 to $25
No one turned away for lack of funds.
Please register early if you can.
The event will be recorded and emailed to participants within 48 hours.
To check your local time, use a tool such as: Time Zone Converter
Find out more »
December 2020
+ Export Events