June 2021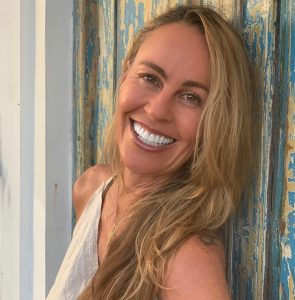 Due to early developmental trauma, ancestral trauma and our cultural context at large, there is a prevailing unconscious nervous system habit of using spirituality and particularly the non-dual orientations to hide, bypass or otherwise disassociate from the intelligence of your core human needs and desires.  As if your needs and desires are problems to be ashamed of; to fix or get rid of on your way to spiritual realization.
This is not a sustainable, humane or truly integrative path. We long for the tangible felt sense of our wholeness. We long to passionately embody all that is present within our very human, holy and messy majesty of being alive. It is time that we compassionately discover how to allow everything to be lived within the intimate embrace of the Heart.
In this introductory session we will melt below our habit patterns of the default nervous system and connect directly with this core intelligence. Discovering our own intimate, ever fresh, self- healing, oxytocin replenishing, cell-renewing inspired embodiment practice.
Utilizing conscious breath, sound vibration, subtle intrinsic movement, embryological anatomy and provocative inquiry we enter into the inner alchemy that allows a dissolve of any out dated structures that may be obstructing our path. A psycho-spiritual somatic reorganization and higher order of self-regulation arises as our cells surrender into the all-pervasive holding ground of nature that is always present, when we are seated in the Core.
We will re-emerge renewed, resourced and ready to re-engage our senses such that they become thresholds where the divine, the natural world, our culture and the mystery of being human coalesce as the dynamic dance of Life.
Bio
Within a field of unconditionally loving presence, Ajaya facilitates a unique discovery process called, Core Embodiment ®. An integrated system of embodiment practices, principles and perceptual orientations to awaken and align with the power of your human potential. She is a Biodynamic Craniosacral Integration Teacher, NARM Practitioner, Authorized Continuum Teacher, gifted healer, writer and creative catalyst in the field of embodied awakening and trauma resolution for the last 26 years. All of her programs are grounded in science, expanded through devotional practice and made real through direct experience.
"The beauty of any true transformational path is that it will involve pattern interrupting the normal way in which you breathe and thus your unconscious identity. Taking you home to the innocence of your origins and the birthright of your Biological Breath – a systemic breath that unifies your body, mind and heart. You awaken as a whole body, mind, and heart breathing, reclaiming ALL that you are."
~ Ajaya Sommers
Suggested donation: $15 to $35
No one turned away for lack of funds.
Please register early if you can.
The event will be recorded and emailed to participants within a week.
You're welcome to join, even if you can't attend the live session.
Time Zone Converter
Find out more »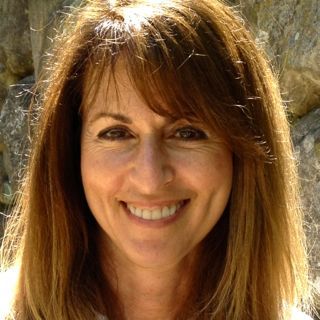 6-Part Online Intensive
June 21, 24, 28 and July 1, 8, 15, 2021
9:00 am – 11:00 am Pacific Time, each day
Time Zone Converter
Event will be recorded and emailed to participants after each meeting.
You're welcome to join even if you can't attend all the live sessions.
The Embodied Awakening Intensive offers a deep dive into the practicalities of awakened living. Your everyday human life will be the laboratory as we explore the myth of the separate self and how to live the deepest nondual teachings of infinite oneness.
How do you handle a frustrating encounter with someone? How do you navigate your relationships? What about money, sexuality, work, and life purpose? What do you do with feeling disappointed or hurt or bored? What about needs, desires, and stressful times? We'll carefully shed the light of awareness on your personal attachments, bringing a loving perspective and clarity to these common life situations.
Together, we'll create a safe and supportive community of pure intention for peace and freedom.
We'll use specific practices and experiments in our sessions and between sessions to study the living reality of non-separation. You'll get the felt direct experience of being in life open, without defenses, and free of the mind's need to control. This is the foundation you need for openhearted awakened living.
Throughout our six sessions together, you'll practice staying deeply grounded in your present moment experience. From this grounded awareness, you'll learn to meet your programmed patterns—the inner critic, long-standing shame, feelings of fear and insecurity—with intelligence and loving acceptance. This is how you begin to shed the feeling of separation so you are free to be fully alive in your life as it is right now.
Here's what we'll cover:
Sessions 1 and 2: No self, no problem; aliveness in everyday life;
Sessions 3 and 4: Early trauma and conditioned patterns; waking up in your relationships;
Session 5: Freedom beyond the mind-driven life; awakened action;
Session 6: Emptiness, surrender, devotion, intimacy with Life.
Come prepared to move out of your comfort zone in all areas of your life. You'll discover the brilliance of embodying love, awareness, and deep connection with all…available in every moment.
"I have found your approach really works for me. It gives me hope, and I actually believe that that I can live, think and feel differently, no matter what the situation." ~ F.C.
A free information session with Gail is offered on Saturday, June 19 from 9:00 -10:00 am Pacific. You'll learn more about the course, and there will be time for Q&A. Please click here for details and to join the session.
You are welcome to email Gail directly at gail@gailbrenner.com with questions.
Gail Brenner, Ph.D. is your guide on this journey. She is a clinical psychologist and lover of truth with a fire that burns brightly. She brings to this work years of experience with individuals and groups and is known for creating the sense of safety and trust needed for this deeper exploration.
Sliding Scale: $100 to $160
Some Partial Scholarships Available
Please Register Early if you can.
Find out more »
The spontaneous gift of a taste - big or small - of freedom is the beginning of a new life. It seems a wave of new beginnings is happening on our precious planet earth. The earth shakes us. We are the earth. Awakening is happening. Naturally the first taste of freedom wants to be incarnated and expressed.
During this monthly satsang we will explore what it is like to live as freedom in our body being and owning that in our personhood as well as in our divinity. Truly, they are not different. They are one and the same. Simultaneously a process of shedding old identities as we step into owning our blossoming brilliance.
Will you join us?
There will be an opportunity to share, so please bring your experience, presence and questions to share with the group.
Marlies Myoku Cocheret de la Morinière has devoted her life to the Beloved. She brings a potent invitation into the deep Silence that we are. The kindness of her gentle and direct teaching guides us home like a lighthouse. Marlies has been offering satsang and retreat since 2000 when Adyashanti asked her to teach. She lives in Santa Cruz, California and works internationally as a psychologist, Hakomi therapist and Tantric Educator.
Marlies is interviewed in the book Awakened Relating. A Guide To Embodying Undivided Love in Intimate Relationships by Lynn Marie Lumiere, and in the book Ordinary Women, Extraordinary Wisdom by R.M. Robinson.
"With Adya, the bottom fell out. I deeply knew I am not this body, mind, thought, psyche, and I am also all these things as well. There was no in and/or out. All is One."
Suggested donation: $15 to $25
No one turned away for lack of funds.
Please register early if you can.
The event will be recorded and emailed to participants within a week.
To check your local time, use a tool such as: Time Zone Converter
Find out more »
+ Export Events