Stephan Bodian ~ How Teachers Go Astray: Exploring the Core Principles of Genuine Spiritual Integrity ~ 4 week Course
Wednesday, October 21, 2020 @ 9:00am - 10:30am (Pacific Time), Part of 4 part Course: Oct. 14, 21, 28 & Nov. 4
|
Recurring Event
(See all)
An event every week that begins at 10:00 am on Wednesday, repeating until Wednesday, November 4, 2020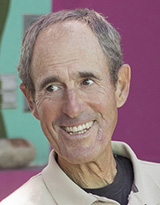 Wednesdays: Oct. 14, 21, 28 & Nov. 4
9:00 – 10:30 am, Pacific Time
Time Zone Converter
Event will be recorded and emailed to participants after each meeting.
You're welcome to join even if you can't attend all the live sessions.
Those who assume the role of spiritual teacher represent a whole world of meaning to their students. When they fail to embody the truths they teach and act in unconscious, manipulative, or abusive ways, they betray their students' trust and shake their confidence in the value and validity of spiritual awakening. Over the years I've worked with many people who have reported being exploited or betrayed by their teacher, and I've written extensively about the issue, including a recent article outlining what I consider the basic principles of teacher integrity*.
Among these principles: the teacher doesn't need anything from you, including your love, admiration, veneration, power, or money; the teacher does not require your loyalty or allegiance to anything but the truth of your being as you understand it; the teacher's primary purpose is to further your spiritual unfolding, not to build her organization or expand her popularity on social media; and the teacher does not attempt to organize, orchestrate, or control your personal life and does not purport to know what's best for you on a personal level.
In this class we will explore these guideliness in detail, including why they are so important for the student's evolution, how teachers go astray, the problem of narcissism, and how the failure to live up to these guidelines can cause lasting pain and trauma. The course is intended not only for those who have been hurt in this way who might want to share and investigate the issues it's raised for them, but also for those who want a clear sense of what to look for in a teacher and what genuine integrity really entails.
As always, each class will include guided meditation that grounds our exploration in an awakened perspective, teachings and pointers, and ample time for dialogue and discussion.
*(The root of the word integrity is the Latin for whole or complete; when we act from our wholeness, our essential non-separateness, as a teacher is called upon to do, we're unable to take advantage or cause harm to others.)
Stephan Bodian has been sharing the direct approach to spiritual awakening for more than 40 years. A former Buddhist monk, a licensed psychotherapist, and a longtime student of Advaita master Jean Klein, Stephan received Dharma transmission from Adyashanti in 2001. Since 2007 he has taught the annual months-long School for Awakening, which will begin again, in online form, in 2021. His books include Wake Up Now and Beyond Mindfulness.
More about Stephan Bodian: www.stephanbodian.org
Sliding Scale: $75 to $95
No one turned away for lack of funds.
PLEASE REGISTER EARLY if you can.