February 2019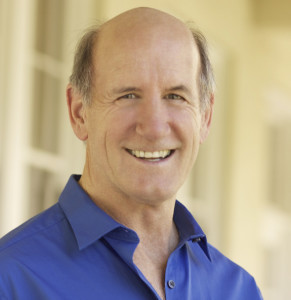 Throughout the 1970's, 80's and 90's, Richard had the good fortune of meeting a series of spiritual teachers, including Laura Cummings, J. Krishnamurti, Adi Da, Dadaji, Jean Klein, Adyashanti, and Suzanne Segal, who helped him directly realize the nondual teachings, as exemplified in the paths of Advaita, Kashmir Yoga, Taoism, and Dzogchen. Richard now shares this realization, and its integration into daily living, through meditative self-inquiry, the presence of being, and what lies beyond all sense of separation and self-awareness.
Richard is the co-founder of the International Association of Yoga Therapists, co-founder and past president of the Institute for Spirituality and Psychology, and founder of the iRest Institute, where he teaches retreats and trainings internationally, and conducts research on the nondual program he's developed—iRest Meditation—a synthesis of ancient nondual practices of yogic meditation, studying its efficacy on health, healing, well-being, and awakening.
"Living enlightenment entails no less than a fundamental figure-ground reversal within our psyche, where our center of gravity shifts from identification as a separate ego-I to Essential Nature—the Mystery that has given birth to the entire cosmos—that is simultaneously everything, and no-thing.
"Living enlightenment takes us beyond duality and nonduality, where we recognize there is no condition, state, realization, or accomplishment that is ultimately definitive and final. Here, life is a continuous unfolding, with Essential Nature living us—and everything—as Its what, where, when, how, that, and this of each moment.
"Living enlightenment both exposes our absolute helplessness and insecurity when we live identified as a separate ego-I, and reveals our absolute security and stability when we give ourselves over completely to being lived by the intelligence of Essential Nature. Here, we awaken beyond conflict and suffering to living true compassion, kindness, love, joy, and equanimity, and respect for the preciousness of life and the environment, amidst all the changing circumstances and relationships of our lives."
Suggested Donation $15-$20
Find out more »
March 2019
Pamela Wilson is a Bay Area treasure who has been sharing satsang for twenty years around the world, honoring the sage within everyone, and the absolute oneness of All That Is. Her own teachers included Lester Levinson (The Sedona Method), Robert Adams and Neelam. She evokes through dialogue, inquiry and her very presence the qualities of unconditional love and radical acceptance. She endears herself to her audiences with her playful and light-hearted humor, combined with compassion and deep understanding of what it is to be human.
Pamela is celebrated for her ability to open the heart, call forth our own inner sage, and create a space in which long-held struggles and notions about one's identity relax. And she speaks the truth of non-duality, that the universe is one undivided whole. Featured in the book Ordinary Women, Extraordinary Wisdom, and the author of the forthcoming A Golden Retriever's Guide to Joy, Pamela is at her best in heart-felt dialogue, so please come and bring your questions!
"Here we are, benevolent rooted space wearing a remarkably sensitive instrument called the body. Most sages report the body-mind insists on being included and permeated by presence, so it too, can know and live its naturalness. The body is the five elements, already free with no history, though it has born witness to all. As compassion we will be instantly aware of any suffering and answer its call; as stillness we will be aware of remaining restlessness. To be with what is in the moment, this is our function and is at the heart of all longing."
Suggested Donation: $15-25
No one turned away for lack of funds.
Find out more »
Beyond descriptions of enlightenment or realization lies the lived experience of what we are in truth, right now. And right Now there is the immediate accessibility to be present, open, and aware. Together we will explore what is the direct experience of being awake: Here and Now.
Bio:
Featured in conversation with Adyashanti on Buddha at the Gas Pump as well as recently on Conscious TV, Susanne Marie offers teachings in support of freedom, sacred mutuality, and the celebration of our common essence of love and unity with all life. Her work is transformational and empowering, as she points to the remembering of That which we have always been, allowing truth to become ever more conscious of itself through a human life.
In a relaxed, empathetic and personable manner, and with deep personal insight, humor, and grace, she helps others deconstruct their beliefs of what living a life of freedom looks like. Susanne, the parent of two young adults, divides her time between Taos, New Mexico, and Northern California, and offers spiritual mentoring as well as Grace Healing Sessions to individuals and groups.
Suggested Donation: $15-$25
Find out more »
+ Export Events