Gail Brenner ~ Awakening in the Mind, Body and Heart
Tuesday, October 29, 2019 @ 7:00pm-8:45pm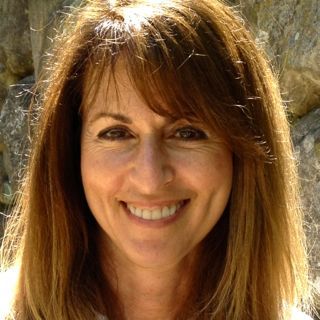 The potential for all of us is to be open, present, and available, to live from inner intelligence, to be in harmony with life. In fact, this is our natural state. But how do we find this open awareness in our ordinary day-to-day lives, especially when life gets confusing and difficult?
In our sacred time together, we'll use guided meditations, restful silences, and focused heartfelt conversation to skillfully unravel the conditioned identities that make you feel separate.
We'll practice turning inward toward what you're experiencing so you can know where your attention is going that's causing personal suffering. We'll slow things down so you can be fully present with every thought, feeling, and physical sensation that appears. You'll learn compassionate skills to help you in challenging moments.
We respect the humanity of your stories, and go beyond them to relax into the openness beyond all stories—undisturbed by any problem or emotion. As you meet the knots of your suffering with the deepest acceptance, they begin to soften, and here you find yourself—in the simple freshness of the moment that is open, peaceful, and infinitely loving.
Gail Brenner, Ph.D. is an eternal student of happiness who blends her experience as a psychologist with a loving presence that invites people into harmony with all of life. She is gifted at meeting our humanness with nondual understanding in ways that are practical and loving. Gail has worked with clients and groups for over 20 years, bringing laser-like clarity to the confusion of common problems, such as reactive emotions, compulsive behaviors, feelings of personal inadequacy, and relationship struggles. She is the author of several books, including The End of Self-Help and her latest, Suffering is Optional.
"Here's some very good news: freedom from unhappiness is possible, and nothing needs to change. You don't need to change your thoughts, process your feelings, learn to relax, or become a better person. The invitation is simply to see things clearly. See clearly through to the essence of what makes you unhappy, and you'll realize that, at the core of your being, there's no conflict, resistance, or separation. You now know peace deeper than you could ever imagine. Shine a laser on every experience that makes you suffer, and you'll always find your true nature, pure being that just is."
Suggested Donation: $15-$25 per person