A Three Week Online Course with Stephan Bodian
Saturday, May 6, 2017 @ 9:00am-11:00am (Pacific Time) - Saturday & Wednesday, May 6 to 24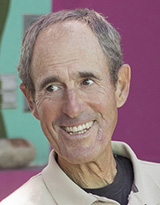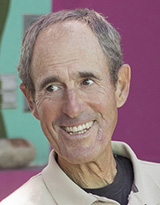 Dancing on the Razor's Edge:
Realizing Our Inherent Perfection, Embracing Our Imperfect Humanness

"We're constantly losing our balance against a background of perfect balance."
"You're perfect the way you are–and you can use a little improvement."
~ Shunryu Suzuki Roshi
At the essential level, everything is perfect and complete just as it is. There's nothing to realize, nothing to do, nothing to improve–this is it! At the manifest level, as one Zen master said on his deathbed, with utmost honesty, serenity, and a dose of humor, my life has been an endless series of mistakes.
True awakening involves embracing both levels– pristine, radiant perfection and messy, imperfect humanness– without trying to impose one on the other, yet at the same time holding the aspiration to bring this unconditional embrace to every moment of life. Welcome to the paradoxical path of embodied awakening!
This three-week online retreat combines the perspective of awakened awareness with the insights of Western psychology to help us explore the razor's edge where inherent perfection expresses itself through this particular, imperfect body and mind. Though there will be no pre-established agenda, we will inevitably deal with some or all of the following themes.
Recognizing the impersonal nature of thoughts and feelings, rather than constructing a self out of them
Welcoming stuck places, habitual patterns, and difficult emotions like fear, rage, and shame with compassionate, nonjudgmental attention
Allowing awakened awareness to flower as love and compassion—especially toward yourself
Bringing your awakening into the realm of work and intimate relationships
Finding the deepest authenticity by being willing to tell the truth at every level
Embracing the paradox of being no one and nothing, yet awakening each day in this particular body and mind, with these preferences, patterns, and personality
Surrendering to the flow of life as it is, without argument or resistance
And any questions, insights, and experiences that you bring to bear
Each session will include teachings, guided and silent meditations,
and plenty of time for dialogue and discussion.
This online course format is a powerful container that allows for deeper work with the consistency and support of a teacher and community — without the normal cost and logistics that an on location retreat entails. It also provides the unique opportunity to be opening and exploring deeply in integration with living your daily life. You will be held in the container of the meetings and the small groups and by email support if necessary by Open Circle facilitators.
~~
Stephan Bodian has been teaching meditation and spiritual awakening for more than 40 years. Trained for a decade as a Zen Buddhist monk and licensed as a psychotherapist, he has been a pioneer in the integration of Eastern wisdom and Western psychology and in the embodiment of awakened awareness in everyday life. He spent 10 years studying Advaita Vedanta with Jean Klein and in 2001 received Dharma transmission (authorization to teach) from Adyashanti, in a lineage dating back to the historical Buddha. Stephan is the bestselling author of Meditation for Dummies, and the featured presenter on the PBS special Meditation for All of Us.
For a taste of Stephan's teaching and the upcoming retreat check out Stephan's web page at stephanbodian.org and click here for video of his April 15th online satsang, No Place to Hide
This Three Week Online Course will consist of:
Six 2 hour meetings – On Wed and Saturday Mornings Pacific Time
Three small group meetings with fellow participants and Open Circle facilitator
Homework explorations
Audio and Video Recordings of all six meetings
Meeting Dates USA & Europe:
May
Saturdays: 6, 13, 20
Wednesday: 10, 17, 24
Time: 9:00am – 11:00am Pacific Time (San Francisco, CA USA)
Price:
Early Bird Price: $175 extended to April 29th
After April 29th: $195
Some partial scholarships available.
Registration Closes May 6th at 8am Pacific Time
For questions contact
onlineretreat@opencirclecenter.org
To proceed to Registration ….
please affirm that you have read and agree to these terms:
click here to READ TERMS.