Thomas Hübl ~ Thriving in a Disrupted World
Friday, September 14, 2018 @ 6:00pm-9:00pm ~ Reception: 6-7 pm ~ Main event: 7-9 pm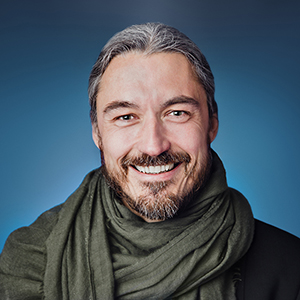 Reception: 6-7 pm
Main event: 7-9 pm
European spiritual teacher Thomas Hübl will be holding an "open evening" in San Francisco — a rare opportunity for new people to meet him in person, because he reserves most of his teaching work for his hundreds of committed students.
Thomas is a unique contemporary mystic. While grounded in non-dual awareness, his work focuses on subtle transformation and competence. His palpable transmission creates a strikingly open and bright field that often catalyzes intuitive openings in others, and makes extremely refined esoteric perceptions readily accessible. For many, it is a gift to experience his transmission in person.
Thomas will bring deep insights on collective trauma, the nature of healing and awakening, and transparent communication to bear in a discussion of our current global challenges. He will focus on how personal and social transformation go hand in hand, and how an embodied inner practice can provide the clarity, strength and inspired action needed to bring about a better world.
In the past many of these events have sold out, so we recommend purchasing your ticket today!
Co-sponsored by Bay Area Integral, Open Circle Center, and Inner Science LLC
Ticket Prices:
$25 Reg in Advance
$18 Senior/Hardship in Advance
$30 Reg at Door
$20 Senior Hardship at Door
$45 Reception and Event