Susanne Marie ~ Remembering Wholeness
Sunday, May 27, 2018 @ 10am-12noon (Pacific Time)
Event Navigation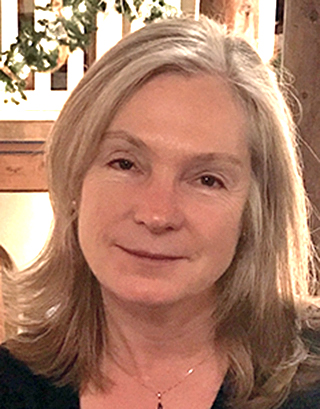 Live Worldwide Web Event
10 am to 12 noon (Pacific Time – San Francisco, CA, USA) Time Zone Converter
"Be the yearning​ ​that turns back to look at itself, as it is your very own self calling you home. Seeking is a drive from source to unite itself back with its intrinsic wholeness. It ​longs​ ​for​something that it put outside of itself, innocently, when we were very young. So, essentially seeking is propelled by the memory of wholeness. What does it long to make whole? It's imagined lost part. We long for something already inherently known.​ ​Follow the longing back to its root​. ​Your own searching is a self-created journey as you remember your way Home.​"
Featured last year in conversation with Adyashanti on Buddha at the Gas Pump, Susanne Marie offers teachings in support of freedom, sacred mutuality, and the celebration of our common essence of love and unity with all life. Her work is transformational and empowering, as she points to the remembering of That which we have always been, allowing truth to become ever more conscious of Itself through a human life. In a relaxed, empathetic and personable manner, and with deep personal insight, humor, and grace, she helps others deconstruct their beliefs of what living a life of freedom looks like. Susanne, the parent of two teenagers, divides her time between Taos, New Mexico and Northern California, and offers spiritual mentoring to individuals and groups.
Suggested donation: $15 to $25
PLEASE REGISTER EARLY if you can. Review in advance info for joining event.
NOTE: All event are shown in PACIFIC TIME, as in San Francisco, CA, USA (more details on time conversion below)
To proceed to Registration, please affirm that you have read and agree to these terms:
click here to READ TERMS.

TIME CONVERSION for your location (see link to Time Zone Converter near top of this page)
All event are shown in PACIFIC TIME, as in San Francisco, CA, USA:
MORE INFO ABOUT TIME ZONE CONVERSION
Pacific Daylight Time (PDT) March into November and Pacific Standard Time (PST) November into March
Check specific dates here: Clock Changes in United States
UTC (Coordinated Universal Time), same as GMT (Greenwich Mean Time), is the international basis for other time zones.
10 am PDT (Pacific Daylight Time – San Francisco, CA, USA) is 5 pm UTC
10 am PST (Pacific Standard Time – San Francisco, CA, USA) is 6 pm UTC