Jon Bernie ~ You Can Get Satisfaction!
Sunday, August 5, 2018 @ 2:00pm~5:00pm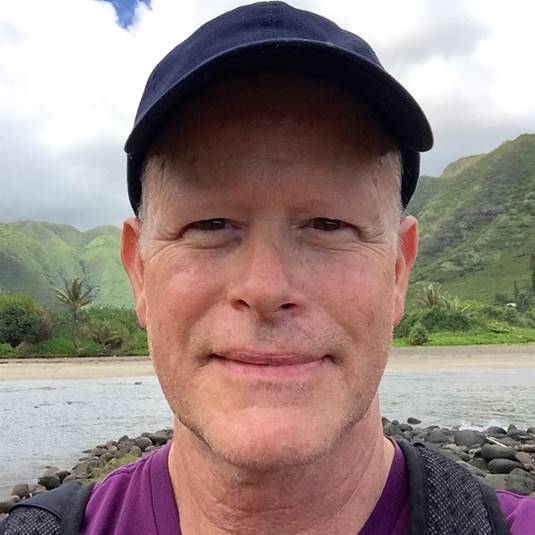 2-4 pm, with refreshments until 5 pm
Theme: Most of us are often looking to "the other side" where the grass appears to be greener. You can learn to wake up to Reality where the dissatisfied identified self that you take yourself to be releases it's control. Only then can you be truly satisfied.
Join Jon and friends for a restorative and relaxing gathering consisting of silent sitting, casual talk and interactive dialogue.
Bio: Jon Bernie, author of Ordinary Freedom and The Unbelievable Happiness of What Is, is a contemporary spiritual teacher who offers a compassionate, heart-centered approach to spiritual awakening. A profound enlightenment experience as a teenager ignited Jon's spiritual search. In his early twenties he ordained as a monk in the lineage of Shunryu Suzuki Roshi, and spent the next four decades practicing and studying in the Zen, Theravada Buddhist, and Advaita traditions. Jon's most important mentors include Jean Klein, Robert Adams and H.W.L. Poonja (Papaji), Brother David Steindl-Rast, and he was formally asked to teach by Adyashanti in 2002.
Jon is also an experienced healer and teacher of somatic embodiment, with training in the Alexander Technique, Zero Balancing, and the Qigong system of Dr. Yu Penxi. He leads classes and retreats in the San Francisco Bay Area and beyond, and does intensive, one-on-one work with individuals to facilitate deep emotional healing, spiritual awakening and embodied realization.
To find out more about Jon and his teachings, visit www.jonbernie.org
Suggested donation: $10 to $20, no one turned away for lack of funds.
Where: 8476 Sonoma Ave, Sebastopol, CA
Park on Sonoma Ave, walk down short driveway to to house with carport.
Arrive 10-15 minutes early for the best seat.