Gail Brenner ~ Suffering is Optional
Sunday, November 4, 2018 @ 7:00pm-8:45pm
|
Recurring Event
(See all)
An event every day that begins at 7:00 pm, repeating indefinitely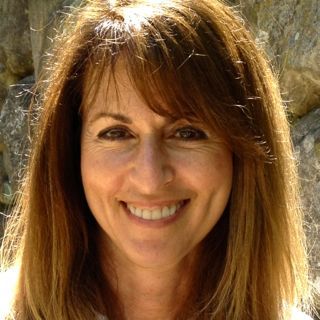 This will be an intimate gathering with limited number of attendees.
Registration recommended.
You've had a taste of your true nature as nondual awareness, yet you still find yourself recycling conditioned thought patterns, and getting stuck in the emotions that underlie them. You get triggered and feel scared, sad, angry, or resentful. You're sometimes overcome by behaviors that seem beyond your control.
This evening will be a safe and supportive intimate group gathering where we untangle the ways we feel separate and discover over and over the infinite peace of our true nature. Gail Brenner, Ph.D. is an eternal student of happiness who blends her experience as a psychologist with a loving presence that invites people into harmony with all of life. She is gifted at meeting our humanness with nondual understanding in ways that are practical and loving. Gail has worked with clients and groups for over 20 years, bringing laser-like clarity to the confusion of common problems, such as reactive emotions, compulsive behaviors, feelings of personal inadequacy, and relationship struggles. She is the author of several books, including The End of Self-Help and her latest, Suffering is Optional.
 "When you know you are aware presence—the simplicity of being aware, rather than the complexity and confusion of what you're aware of—problems lose their impact. You're happy and at peace, taking nothing personally. Here, nothing needs to be changed or improved. Without doing anything, you are alert, awake, completely at peace, and problem-free."
"The invitation is to turn in toward yourself, to remember who you are, to reveal what has always been true, which is that you are not a limited, separate self. You are awareness—undivided, excluding nothing, the source of life that animates everything. This is what you discover when the fascination with conditioned habits wanes, and you consciously know reality as it already is. This shift isn't about improving yourself or fixing what you think is broken about you. Instead, you realize that there's no entity that is you who needs to be improved and that you have never not been whole and fully alive."
"Here's some very good news: freedom from unhappiness is possible, and nothing needs to change. You don't need to change your thoughts, process your feelings, learn to relax, or become a better person. The invitation is simply to see things clearly. See clearly through to the essence of what makes you unhappy, and you'll realize that, at the core of your being, there's no conflict, resistance, or separation. You now know peace deeper than you could ever imagine. Shine a laser on every experience that makes you suffer, and you'll always find your true nature, pure being that just is."
gailbrenner.com
Pre-registration: $15-$25 per person
At Door $25, if space available