Amoda Maa ~ Living Your Awakening In Every Moment
Sunday, August 27, 2017 @ 2:00pm-5:00pm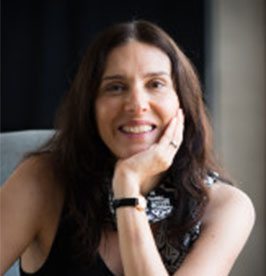 There's an urgency today to evolve beyond humanity's current ego-based paradigm, and along with it, a unique expression of enlightenment is emerging. Amoda's teachings show you that awakening is no longer about abandoning or transcending physical reality in order to live a spiritual life; rather, it's about the fulfillment of your divine destiny by living the truth of your inner radiance while in an earthly body. Through these teachings, you are called to anchor yourself in the pristine perfection of your inner light and then to fully embody and express this light amidst the imperfection and darkness of the world. The invitation is for you to discover authentic freedom by being both fully awake and fully human.
Amoda Maa is a contemporary spiritual teacher, author, and speaker. After years of spiritual seeking, meditation, and immersion in psycho-spiritual practices, an experience of the dark night of the soul led her to a profound inner awakening. Then, after a long period of integration, she began speaking from silence in small gatherings. She offers meetings and retreats, and is a frequent speaker at conferences and events, attracting spiritual seekers and people looking for peace and fulfillment in an increasingly chaotic world. Her teachings are free of religion and tradition, and she brings to them a deep understanding of the human journey, born out of her own experience.
Amoda Maa is author of several books, including the highly acclaimed Embodied Enlightenment (New Harbinger, June 2017) which is based both on her vision for humanity and the conversations on the cutting edge of spiritual inquiry in her meetings with people from all around the world. She lives with her husband Kavi in Northern California.
Suggested Donation $10-$20