"Just This" ~ 3+1-day Online Retreat with Isaac Shapiro
Friday, December 14, 2018 @ Saturday Dec 15, Sunday Dec 16 & Thursday Dec 20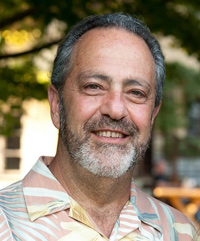 "Just This"
3 Meetings in Truth with Isaac Shapiro:
Fri 14th, Sat 15th, Sun 16th December 2018
12:30 pm – 2:30 pm Pacific Time
1 Sharing Group with Open Circle Facilitator:
Thursday 20th December, 10:00 am – 12:00 pm Pacific Time
"This is an invitation to recognize the Truth of yourself. Who you are, and have always been. As you are already This, there is no need for any effort or "getting there", just the simple recognition of That in which everything appears. As we bring awareness to unconscious habits, there is a shift that occurs. In the course of investigation, we spontaneously recognize the true nature of ourselves. To live like this is an expression of unconditional love in which there is a savoring of this moment`s experience as the beloved."
~ Isaac Shapiro
Join Isaac Shapiro for a 3-day immersion into simplicity of being with what is. Discover deeper intimacy and enjoyment as the happening of this very moment.
From the comfort of your home, you will have the opportunity to explore yourself with like-minded community from around the world. Through direct yet playful inquiry into what is, we will be unraveling conditioning of the mind and the nervous system. The format of the meetings is interactive and spontaneous, deeply in tune with what wants to emerge in the group in any given moment.
The extra 4th meeting will be a sharing group, held by Open Circle facilitator. By offering a safe, welcoming space to listen and to be heard, it will assist a smooth integration of newly open levels of Reality with your everyday life.
The online retreat is an exciting container allowing for deep work with the support of a teacher and community – without the usual cost and logistics that an on location retreat entails. It provides an opportunity for deep exploration while still living your daily life.
More about Isaac Shapiro: www.isaacshapiro.org
This Three-Day Online Retreat will consist of:
Three 2-hour Meetings in Truth with Isaac Shapiro
One 2-hour Sharing Group with Open Circle Facilitator
Video and Audio Recordings of Meetings with Isaac
Registration: $70 – $100
For questions contact sara@opencirclecenter.org
To proceed to Registration, please affirm that you have read and agree to these terms:
click here to READ TERMS.